Steve Hillage Band + GONG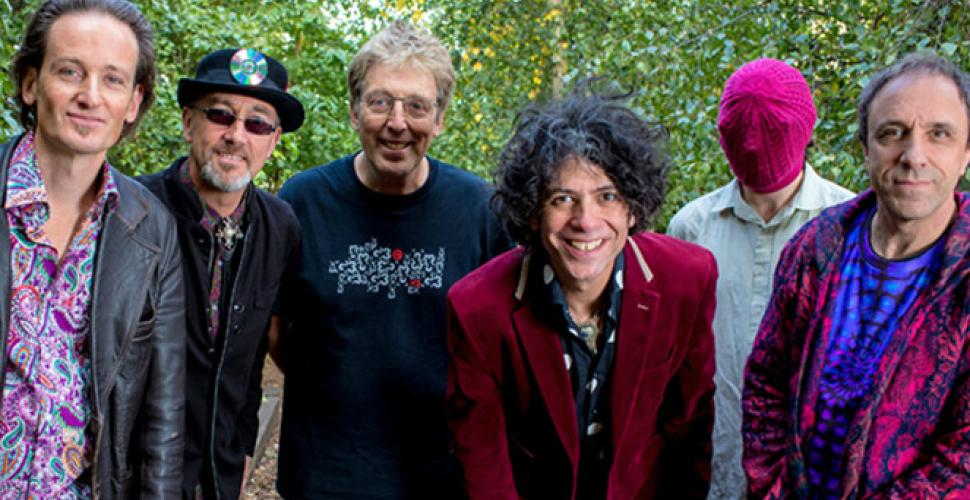 Thursday 28. November 2019
Steve Hillage Band + GONG
Få med deg denne eksklusive dobbelkonserten med feiring av GONG sitt nyeste album og bandets offisielle 50års-jubileum!
Steve Hillage Band
Visjonæren Steve Hillage har alltid brutt barrierer for å skape sitt helt egne bidrag inn til musikken. Etter å ha spilt i band med Canterbury-legende Kevin Ayers, beveget Steve seg inn mot avante-garde verdenen og GONG med stjerner som blant annet Daevid Allen, Gilli Smyth, Didier Malherbe og Mike Howlett.
Etter mange år i bransjen har Steve Hillage en lang rekke suksessfulle album å vise til, blant annet Green, L, Fish Rising og Motivation Radio. Når Steve Hillage Band kommer til Cosmopolite i november vil det være i selskap med medlemmer fra GONG, hvor de skal fremføre musikk fra Steve's mest anerkjente album gjennom tidene.
"Steve Hillage has it in him to become conceivably, the most important improvising guitarist since Jimi Hendrix" (Steve Lake, Melody Maker)
"providing the most exquisite musical moments of the day.. "It's All Too Much" brought it to a euphoric dreamlike conclusion" (N.M.E)
Line-up:
GONG
I tillegg til å bidra i Steve Hillage Band kommer Gong til å kjøre et eget sett inkludert musikk fra deres seneste album «The Universe Also Collapses» (Kscope Records), som har blitt hyllet som Psychedelic Rock Album of the Year 2019 og nådde topplistinger på UK Rock charts.
Gong regnes som en sentral del av den progressive Canterbury-scenen i England, og har ofte budt på elementer av jazz, psykedelia og eksperimentell rock i musikken sin.
Denne turneen med Steve Hillage Band er i tillegg til slipp av nytt album en feiring av det offisielle 50års-jubileumet til GONG. Deres første offisielle gig som GONG er datert til Actuel Festival i Amougies, Belgia 27.oktober 1969.
Line-up: