Oslo International Rumi Festival 2018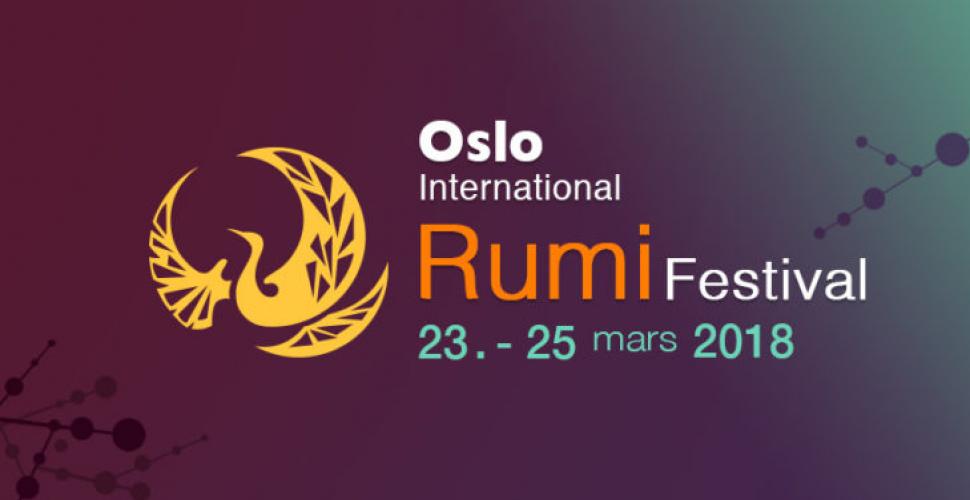 Oslo International Rumi Festival
Oslo International Rumi Festival 2018
Åpningskvelden for årets Rumifestival med bla Turan, Arykbaev Abzal, Bekmuhanbetov Baurzhan, Habib Meftah, Nicolas Lacoumette og DJ Daeva
PROGRAM:
19:30: "Turan" – Opening Concert
with Arykbaev Abzal, Bekmuhanbetov Baurzhan, Allyjev Yerzhigit, Serik Nurmoldayev , Medeubek Maxat
21:30: "Sailing Cadence" – Concert
with Habib Meftah, Nicolas Lacoumette, DJ Daeva
The tenth Rumi Festival focuses on "family" – as we celebrate the tenth anniversary of our festival we are using this year as a family reunion of sorts, expecting guests from previous years. We welcome all of you, old and new, as members of our Rumi Family.
In 2018 Oslo International Rumi Festival welcomes you to concerts, theatre performance, and poetic reflections. This year we celebrate with our family and warm ourselves in the heat of that family feeling.
We are thinking over our past and dreaming of our future. We are hosting a space that creates a cozy environment in the midst of a harsh winter. Here different cultures, traditions and art forms meet. Join us. We'd like to introduce you to our family. We'd like to welcome you into the fold.
19:30: "Turan" – Opening Concert
At this year's Opening Concert we have chosen audience favourite, Turan.
You will remember Turan from their first visit to Oslo. Their explosive performance was part of the opening concert at our 2012 festival. We are overjoyed to have them back again.
Turan plays modernized traditional Kazakhstani music that enthrals audiences. They are comprised of five musicians and thirty instruments.
Performers: Arykbaev Abzal (multi-instrumentalist and throat singer), Bekmuhanbetov Baurzhan(multi-instrumentalist), Allyjev Yerzhigit (zhetigen), Serik Nurmoldayev (multi-instrumentalist), Medeubek Maxat (multi-instrumentalist)
21:30: "Sailing Cadence" – Concert
Habib Meftah Bushehri is truly a friend of the festival. He was with us last year as a member of Getak. He has also been with us multiple times as part of the Rumi Ensemble. Habib is a loyal member of the Rumi Family. This year he is introducing us to his new project, Sailing Cadence.
In Sailing Cadence, Habib is inspired by the history of rhythms that have been traveling from place to place, from country to country and the blend of different cultures in south Iran.
From the Muslim conquest of Persia and later in 1870 with the African slave trade in the Persian Gulf the rhythms have gained an interesting texture. With all the history and experience in his backpack, Habib has moved from the city of Boushehr in south Iran to Paris and from there all over the globe. He has been exchanging rhythms with musicians from different cultural backgrounds ever since and he is making these trades obvious in his new project. Sailing Cadence is the sound of Habib's travel diary.
Performers: Habib Meftah (percussion and vocals), Nicolas Lacoumette (sound designer), Zack Cammoun (sound technician), DJ Daeva (warmup)