The Organ Club: Bugge og Mena med Venner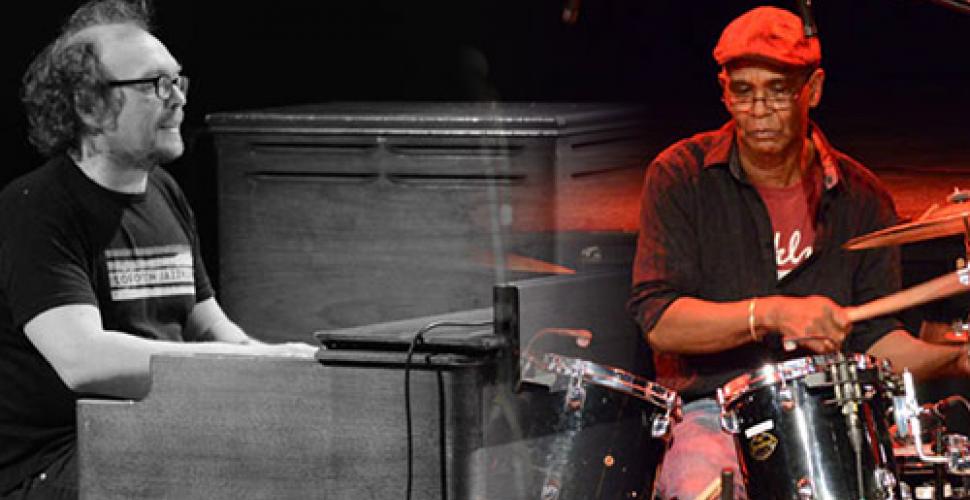 The Organ Club: Bugge og Mena med Venner
A Tribute to Miles Davis' electric jungle grooves
Prosjekt MD, featuring Brynjulf Blix
Denne kvelden blir det to forskjellige sett:
Sett 1: Miles Davis tribute med prosjekt MD
Special guest - Brynjulf Blix - hammond b3 and rhodes piano
Prosjekt MD:
Arne Kollandsrud - trumpet
Lars Mjøset - alto- and bass-clarinet
Trond Mathisen - soprano saxophone
Sigurd Jovik Bræin - guitar
Sjur Bræin - rhodes piano
Jon Devik - electric bass
Stein Stoknes - percussion
Ketil Stocknes - drums, percussion
Charles Mena - drums, percussion
Hans Marius Indahl - drums
Prosjekt MD er et nettverk av musikere som dyrker Miles Davis' elektriske musikk fra perioden 1968 ("Bitches Brew") til 1975 ("Agartha"). Alle ingrediensene er med: mye perkusjon, minst to keyboards, heftige blåsere og om det ikke er wah-wah-pedal på trompeten så er det i hvert fall på klarinettene.
Prosjektet debuterte på Dattera til Hagen i 2012 og har ellers dukket opp på Chateau Neuf og Kampenjazz de siste årene.
Denne gangen har de alliert seg med en av stjernene fra 1970-tallets jazz-rock-scene i Oslo: Brynjulf Blix grunnla Moose Loose sammen med Jon Eberson og spilte senere i flere år med Terje Rypdal, blant annet på dobbeltalbumet "Odyssey". Blix blir å høre både på b3 og på rhodes el-piano.
Organ club konsertmester Charles Mena er med vekselvis på trommer og perkusjon. Dette blir nok en kveld med slike jungle grooves som har vært varemerket til Organ Club
Sett 2:
Busi Ncube - vokal
Mark Axiak - gitar
Lasse Weeden - bass
Luison Capote - perkusjon
Charles Mena - trommer
Gisle Johansen - sax
+ flere