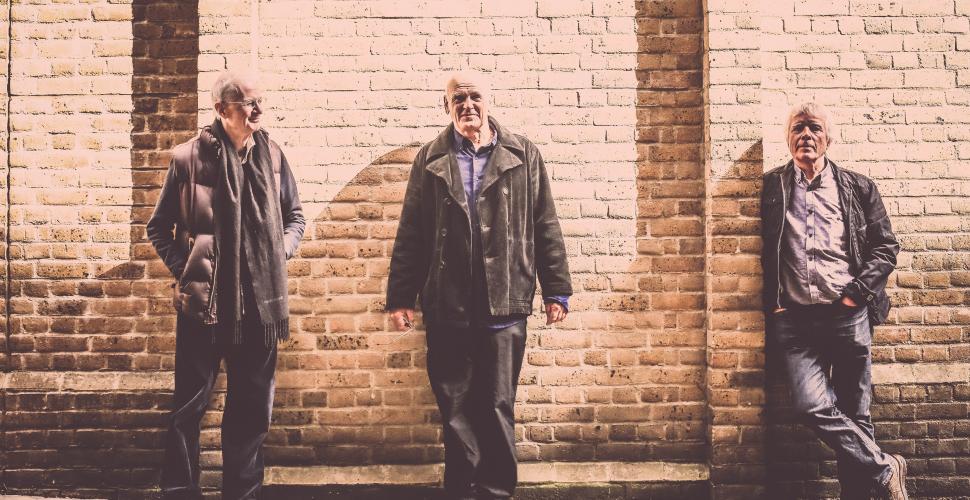 Wednesday 11. November 2020
This concert is currently sold out! We follow the advice from the authorities and the National Institute of Public Health closely over the summer, and hope to expand capacity our capacity in the fall.
Van der Graaf Generator are Peter Hammill (vocals, guitar, keyboards), Hugh Banton (organ, bass) and Guy Evans (drums, percussion), the three surviving members of the original group formed in 1968.

Darker and wilder than most of their contemporaries, VdGG were known for sprawling, dense and complex songs on six albums recorded for the Charisma label between '69 and '76. Their unique sound was based on organ, sax, driving percussion and declamatory vocals. Constantly touring, they achieved their greatest success in Italy with the album Pawn Hearts in 1971.

In live performance, as in the studio, they strive to look forward rather than back and as much of their repertoire is taken from the new albums as from the old ones. They've also made it a point to bring back to life some surprising – and rarely performed – pieces from the past, both from the VdGG catalogue and from Peter Hammill's solo works. Whatever the source, songs have been firmly imprinted with the DNA of the modern trio.