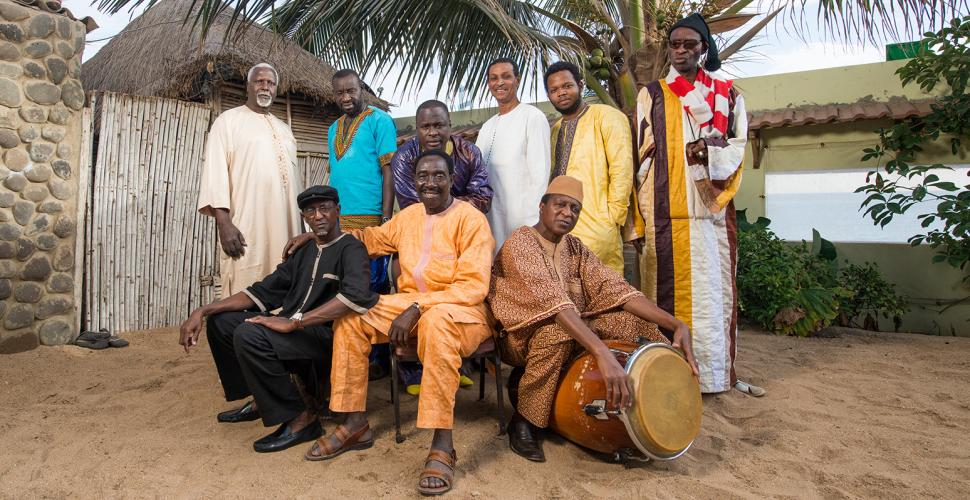 Et av 70tallets store afrikanske band endelig tilbake med sitt nye album «Tribute to Ndiuga Dieng»
+ DJ Kokk N Roll før og etter konserten
10 år etter forrige album og nesten et halvt århundre etter formasjonen i 1970, er de tilbake med sitt nye album «Tribute to Ndiuga Dieng» - her på Cosmopolite!
Orchestra Baobab er et av Afrikas mest ikoniske band og skaperne av et svært subtilt, distinktivt og multi-etinsk pop sound. Helt siden bandet ble etablert i 1970 har musikken vært en smeltedigel av afro-cubanske rytmer og portugisiske melodier med elementer fra kongolesisk rumba.
Deres musikalske renessanse ble kickstartet i hjemlandet Senegal, som bidro til å gjøre hovedstaden Dakar til en av verdens mest levende musikalske byer. Orchestre Baobab produserte titalls med innspillinger før de splittet på midten av 80-tallet, men det var deres velkjente album «Ken Dou Werente» - hvilket inkluderte flere av deres mest kjente låter - som skulle skape stor internasjonal interesse. Det var denne bølgen som førte til deres triumferende reformasjon i 2001 - og siden har bandet vært i full virksomhet.
'As fresh and distinctive as ever' - THE GUARDIAN
'It's good to have them back' - SONGLINES
'The musical essence is as strong as ever' - EVENING STANDARD
'One of the most sublime dance bands in Africa' - ROLLING STONE
+ DJ Kokk N Roll vil snurre plater før og etter konserten.