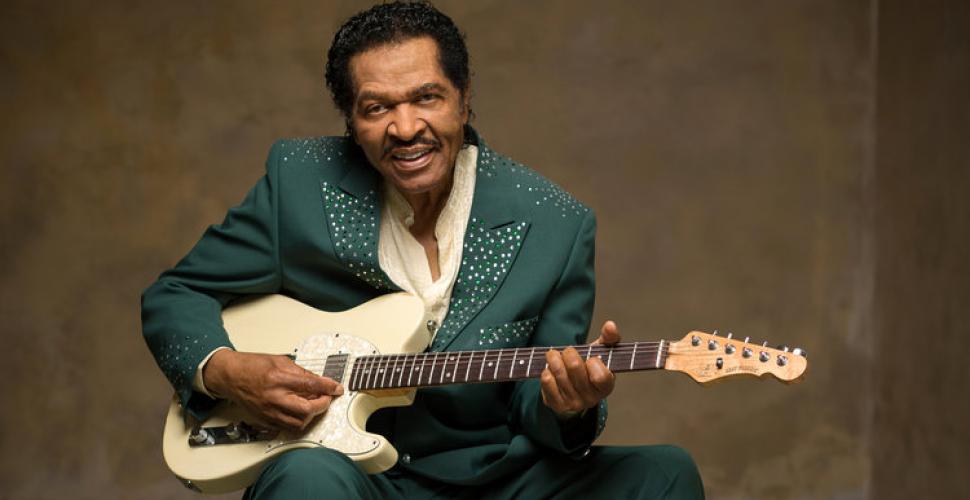 Vi ser frem til å presentere blues-legenden og det GRAMMY-vinnende ikonet, som til tross for alderen har en energi og vitalitet uten like!
Line-up:
Bobby Rush – Vocals, harmonica
Kenny Kights - Guitars
Joseph Banks - Keyboards
Arthur Cooper - Bass
Bruce Howard - Drums
Mizz Lowe – Dancer
Den GRAMMY-vinnende og 12 ganger Blues Music pris-vinnende legenden Bobby Rush kommer til Oslo på nyåret, nærmere bestemt 29.mars.
Han er et amerikansk ikon, blitt utmerket som «King Entertainer of the Year» av B.B og Rolling Stone Magazine ga han navnet «King of the Chitlin' Circuit». For selv som 85-åring turnerer han 200 dager i året, med den samme energien og virtaliteten som alltid.
Ikke bare har han satt sitt avtrykk i bluessjangeren, men også i funk, soul og en sjanger han er kreditert til å være skaper av: nemlig folk-funk. Albumet 'Porcupine Meat' inneholder nye komposisjoner som spenner fra down-and-dirty funk, til leken R&B og deep blues. I en tid hvor Sørstat-soul har heftig comeback, har Bobby Rush aldri mistet sin relevanse – og gang på gang viser han hvordan det skal gjøres.
"Blues never get funkier than when Bobby Rush swaggers up to the mic and lets fly with his homespun truisms. He's always in motion, always smiling, always on fire as his skintight band cooks up irresistible elastic grooves behind him."