Richard Galliano New York Tango Trio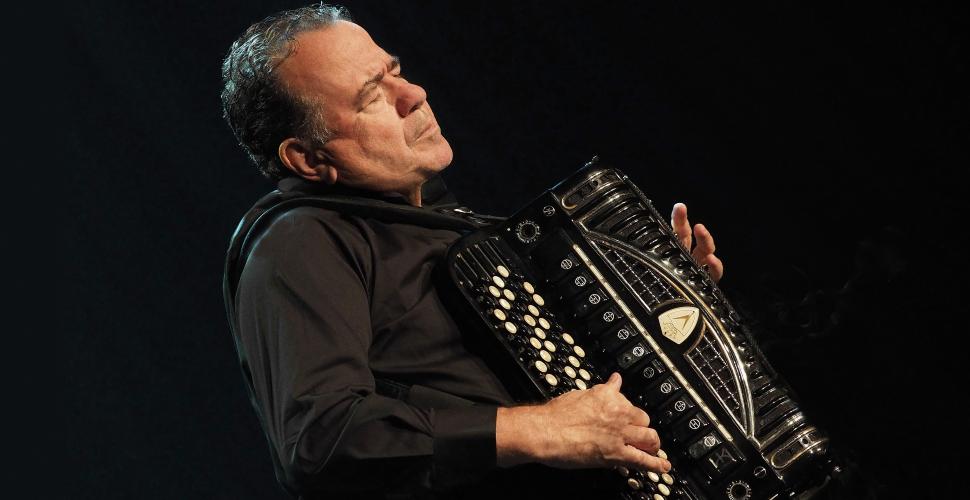 Wednesday 27. September 2023
Richard Galliano New York Tango Trio
The French accordion player Richard Galliano has been strongly influenced and inspired by the Argentinian reinventor of tango – Astor Piazzolla and his music. At this concert, the trio will play both Gallianos music and Piazzollas compositions, especially from Gallianos album Piazzolla Forever (2003).
Tor Hammerø writes the following in a review of the album: "This tribute of Piazzolla – means music full of pain, joy, music about life and death, performed with a passion and empathy, making it almost painfull to listen to."
Galliano is back at Cosmopoite for the fourth time! He performed when the venue was localized at Majorstua and Møllergata with his septet. In 2018 he performed with Paolo Fresu and Jan Lundgren in their renowned project Mare Nostrum.

"Almost certainly, Richard Galliano is the best accordionist alive today. (…) It's the delicacy, the light and shade of the ever-changing sounds, the clarity. I find it enchanting." – THE GUARDIAN

New York Tango Trio has received excellent critiques by The Guardian: "It also reveals the double talents of Sébastien Giniaux, the trio's superb guitarist, who plays an eloquent cello here."
The trio uses a jazz approach in New Tango and New Musette, and as Galliano explains himself: "Jazz, Musette, Tango feed on the same ingredients, relationship to dance, strong melodies, precise and sought-after harmonies." About the concert he says: "We will approach this New Tango and New Musette repertoire with a jazz approach, playing at each concert in a completely free way, sometimes far from the score but never from the soul of the composer. "
 
Line up:
Richard Galliano - accordion, melowtone
Sébastien Giniaux - guitar and cello
Diego Imbert - double bass