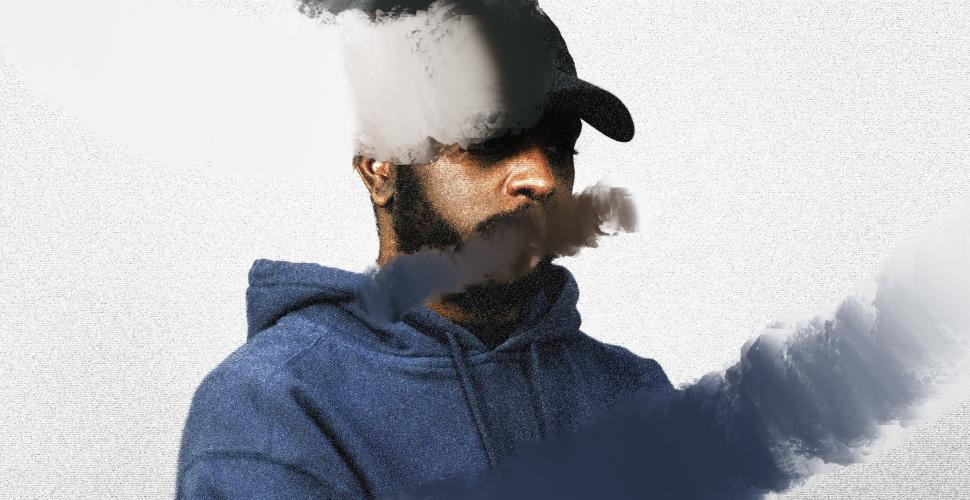 Thursday 19. October 2023
Alfa Mist is a British musician, producer, songwriter, and MC, who has created a unique trademark by merging hip-hop with improvisational jazz. Now he is coming to perform in Norway for the first time!

Alfa Mist has been a headliner at Barbican in London and all US-shows have been sold out for several years.  

His fourth studio album Variables collected praise by The Guardian:

«Idiosyncratic and intricate yet straightforwardly enjoyable, Variables is unwavering in its brilliance.»

Alfa Mist has created his own universe of genre-transcending music, claims The Guardian.

On Borderline, the second track on the album, Mist is rapping about the oppressive limitations and relentless hardship faced by Black British youth: "Everyday trauma, normalized – three options: music, sport or crime".
Despite bringing up tough subjects, the message is conveyed with warm, repeating, and emotional piano lines, with intuitive grooves and free-flowing jazz improvisation.

"Warm, subtle jazz rubs shoulders with hip-hop and R&B in an evocative album that hits the sweet spot between accessible and experimental." – THE GUARDIAN

On the work of his last album, Alfa says: «I've been focused on who I am in my music, but now I'm exploring where I am," and continues: "I'm asking: how did I get here?"

"Coming to the genre via hip hop, it has become a sort of second language for Alfa Mist to communicate, in more detail, his upbringing. In doing so, the London-based producer, pianist and MC creates the potential to connect people through shared experience." – LOUD AND QUIET
So why is Alfa Mist continuously trying new styles? "Music is the gift that will never stop giving because I am always trying to figure out something new," he optimistically explains.

Line up:
Alfa Sekitoleko - Keys / Band leader (AKA Alfa Mist)
Jas Kayser - Drums
Kaya Thomas-Dyke - Bass / Vocals
Jamie Leeming - Guitar
Johnny Woodham - Trumpet