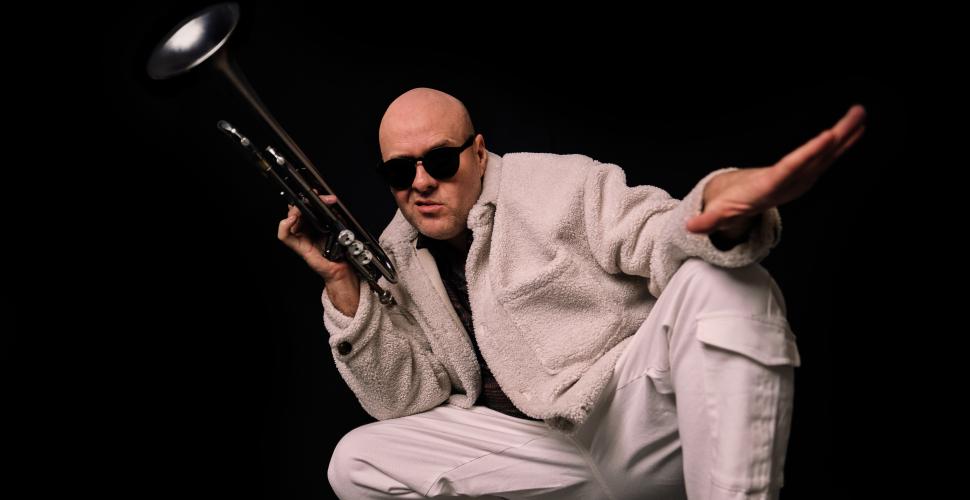 Rooted in Texas Funk, Alabama Gospel, New Orleans Jazz, and Nashville Soul, Philip Lassiter is an 11-time Grammy award winning horn and string arranger, an acclaimed soloist as trumpeter and former section leader and arranger of Prince and the New Power Generation.

"Philip Lassiter is regarded as one of the premier horn section arrangers in the business." – SOUL AND JAZZ FUNK
Being the son of a preacher man, Philip learned how to captivate an audience and he's taken that spirit on his own unique mission ever since. Lassiter has thrived in the black gospel music genre, which he calls "one of the most respected scenes in the world, because they are the most skilled players".

Philip has quickly garnered respect as the go-to arranger and trumpet player for iconic artists such as: Ariana Grande, Timbaland, Roberta Flack, Hamilton w/ Barack Obama and Kelly Rowland.
Lassiters fourth and latest soloalbum came out in 2021, titled "Live in Love".

With Live in Love, Philip Lassiter mixes socio-political messaging ("Make America Love Again") with humorous, earthy storytelling ("Poof," "Suga Coat Me," "Root Chakra") and some forays into old school funk (the James Brown-inspired "Repent" and the P-Funk-ish "Love Story").

With one foot firmly planted in old school funk, Lassiter confidently strides somewhere else on each of the ten tracks of Live in Love:

"You hear a lot of hip hop blended with jazz nowadays and also neo-soul blended with jazz," he said. "But, I don't know that I've heard a whole lot of large ensemble neo-soul/hip-hop/jazz. That's what we do."

Line up:
Philip Lassiter- trumpet, keys, vocal
Niek De Bruijn - drums 
Glenn Gaddum - bass
Richie Reichgelt-  guitar
Jordy Kalfsvel - keys
Kris Rietveld - vocals