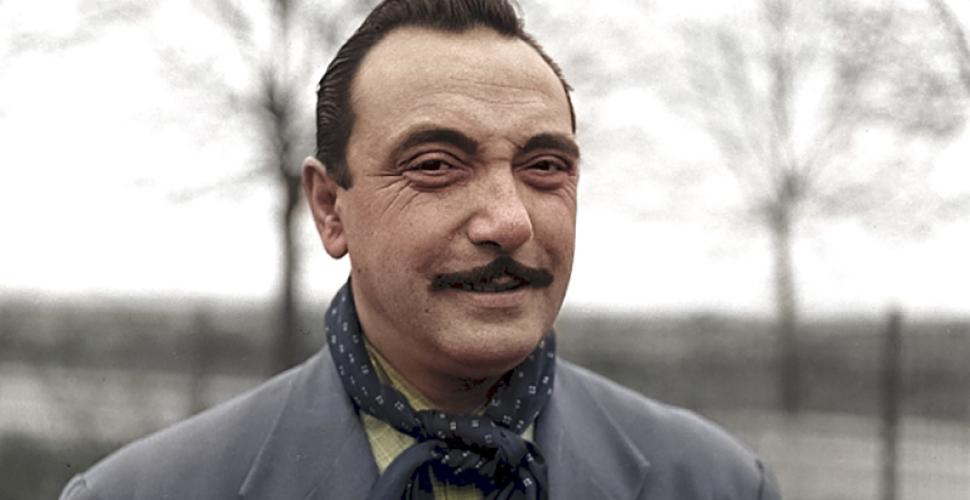 Saturday 28. January 2023
Saturday 28.01
Program:
18:00 - Doors opens to our cocktailbar
19:00 - Doors open to the hall
20:00 - The host welcomes you
20:10 - Joscho Stephan Trio
21:10 - Break
21:35 - The host introduces 
21:40 - Steven Reinhardt Quartet + Angelo Debarre
The first Django festival in the world
The Django festival of Norway is the eldest of its kind and was held for the first time in Oslo in 1980. Cosmopolite scene is the perfect setting for such a festival, creating an ideal atmosphere with its 20sinterior and intimate jazz vibe for a festival made to transport its audience back to the previous century.

Cosmopolite has been hosting the festival since 1992 and our artistic director Miloud Guiderk seeks to include artists who are both renewing and passing on the rich tradition of gipsy jazz.
Our host for the festival is Jon Larsen, who founded the festival in 1980.
Joscho Stephan Trio (DE)
Joscho Stephan Trio performs an array of songs ranging from string-swing, combined with latin melodies, classic music, pop and different interpretations of well-known classics within the genre. Stephans strength is creativity, rhythmical skill and a showstopping solo technique. His album "Swinging Strings" was voted CD of the month by the American magazine "Guitar Player".
Steven Reinhardt Quartet + gjest Angelo Debarre (FR)
Stevens name might leave you wondering – "Is he related to Django himself"? The answer is: Yes, Steven Reinhardt is related to Django Reinhardt, and the French guitarplayer is on stage with Angelo Debarre this evening.
Reinhardts first album L'Espirit Manouche proved his ability to be both classic and modern. He plays the universal classics of manouche music, without making it retro nor modern – its just magical!
Line up for the entire festival: 

Dario Napoli Modern Manouche Project (IT) · Tcha Limberger Quartet (BE/GB/FR) · Hot Club de Norvège (NO) + Adrian Cox (GB) · Aurore Voilqué Trio ft. Angelo Debarre (FR) · Joscho Stephan Trio (DE) · Steven Reinhardt Quartet + Angelo Debarre (FR)
Buy the festival ticket HERE