Lee Fields: The sentimental fool tour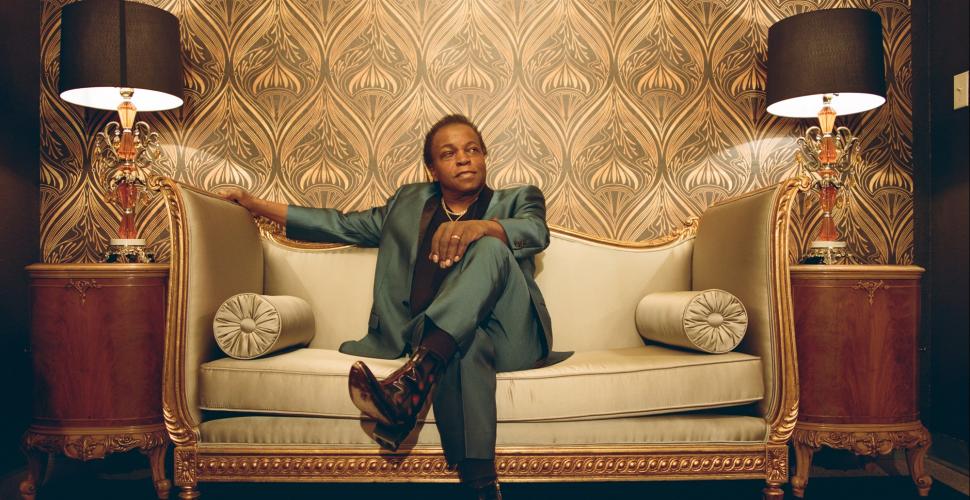 Lee Fields: The sentimental fool tour
"I don't sing to people; I sing to their souls" is a mantra of Lee Fields, the soul-singer and entertainer who has lived a life on stage and been touring extensively since the seventies. In 2022 he releases the album "Sentimental Fool" and hits the road around Europe to perform his album.
Known as "the soulman" he truly owns his own quote "Soul is a spirit, and this spirit is God's."
If there is one ingredient which characterizes Fields on stage, then it must be his Spirit! He even forgets his age during his shows, running from one side of the stage to another, sweating, running out of breath in his microphone, and playing with his audience's emotions, between sincere goosebumps and large indelible smiles.
When he was young, he wanted to become a businessman, but discovering the great artists of his time made him want to be an entertainer. "Before the Beatles, everything was in a box, and they brought on a way to think out of this box. That's why I wanted to be an entertainer, but at the beginning, I wanted to play the guitar. I bought one, and when I saw James Brown at Tami show, I knew it was the deal."
Interestingly, one of Fields nicknames as an artist is "Little JB" because of his physical and vocal resemblance to James Brown.
Most of Field's songs are about love. The lyrics are encouraging couples to rediscover the love in their relationships and Fields is both preacher man and marriage counselor, however the seriousness of the lyrics are hardly noticeable with the state-of-the-art retro soul-funk-beat that makes the dancefloor bounce.
"The audience is not just in the club to dance, there is mental strengthening in my music. This is the whole Lee Fields thing." This is Fields describing the phenomenon in his own words.
Fields is the master of continuously modernizing his music and keeping intact the original sound that made the soul-era so legendary. Wearing futuristic suits inspired by Bowie and always transforming the sound of soul, Lee Fields is the man that always brings new vibrations to soul music!
Line-up:
Lee Fields - vocals
Benjamin Trokan - bass
Jason Colby -  trumpet
Frederick Deboe -  saxophone
Toby Pazner - keys
Evan Pazner - drums
Joseph Crispiano - guitar