Boris Grebenshikov with others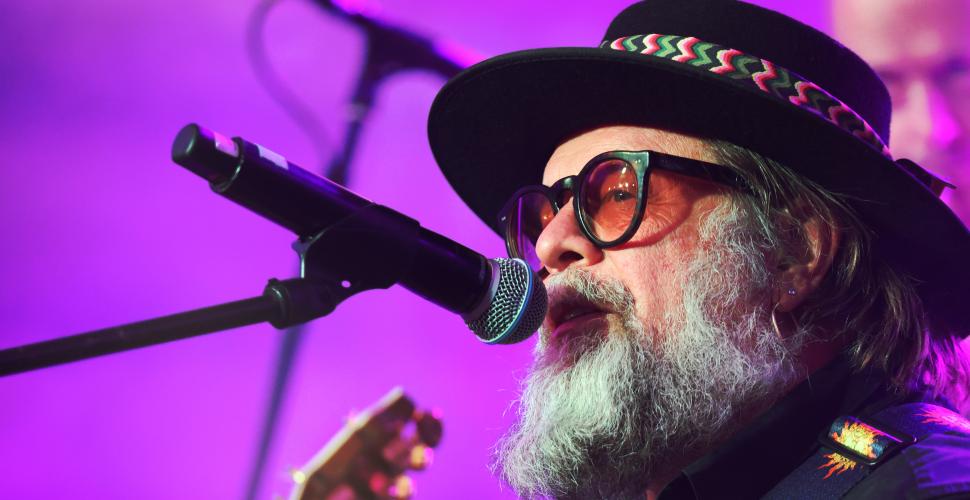 Tuesday 28. February 2023
Boris Grebenshikov with others
There is hardly any Russian-speaking person in the world that hasn't heard of legendary Boris Grebenshikov (BG), also known as the founder of the rock band Aquarium. 
BG's poetry literally re-invented the Russian language that is spoken today.
During the 70s and 80s BG created an entirely unique musical and social aesthetic. Influenced by a variety of music styles and cultures, his sound nevertheless remained recognizable - whether performing quiet love ballads, light dancing reggae or powerful rock-n-roll anthems. 
Under the recent years BG has continuously and bravely raised his voice against the injustices and the repressions in his native country and performed in Ukraine - to a great acclaim – as long as it was possible.
In 2022, BG & Aquarium were going to internationally celebrate 50 years of their music. The war in Ukraine, started by the Russian regime, canceled the celebration of this anniversary. Not a time for celebrations.
But BG and his fellow musicians now set out on a very special tour – to heal the wounds caused by today's madness, as far as it is only can be possible. The concert program includes BG's best songs, old gold and completely new, that you want – and need – to sing and hear today.
BG+ are Alexander Titov, Brian Finnegan, Andrei Surotdinov, Konstantin Tumanov, joined by other members of Aquarium.