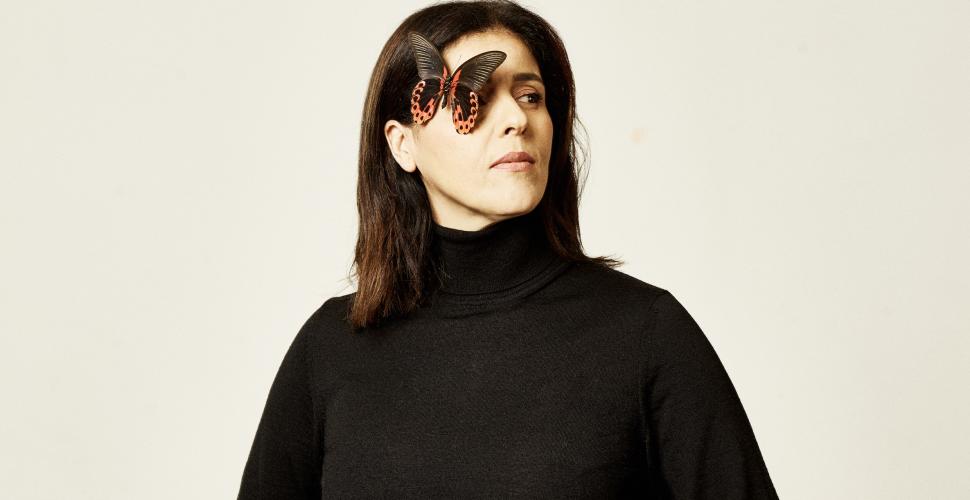 Souad Massi carries the strength of Algerian woman in her voice.
In 2002 she was knighted in "The order of Arts and Letters". In 2005 she became ambassador for FNS microcredit-program to help women in Africa. Singing her lyrics that speak against tyranny and advocates tolerance and altruism, a concert with Massi is an ideal message on the day of international solidarity for women all over the world.
Her newest album Sequana, came out in 2022, and is celebrated by international reviewers. The Guardian writes "An outstanding return to form" and calls Massi a "poetic singer-songwriter…her charm has never vanished".
With a great pride taken in her Berber roots, Massi sings chaabi – folkmusic from Northern-Africa, and is inspired by both folk, country, rock, calypso and bossa nova, on her new album Sequana. The lyrics for «Dessine Moi Un Pays» (Draw Me a Country) are written in empathy for Afghans fleeing the Taliban, by someone who knows very well what a life in exile feels like.
"Draw me a land, its borders will be paradise. Without unjust rulers and without war," she sings in Berber over a delicate acoustic guitar. "A paradise on earth, full of flowers and happy children."
Line up: 
Souad Massi - lead vocal + guitar
Maamoune Dehane - drums + Percussions
Malik Kerrouche -  guitars 
Mokrane Adlani - violin + banjo 
This concert is supported by Institut Francaise