Klezmernatt: Michael Heitzler's Klezmer Band & Jiddische Fantasien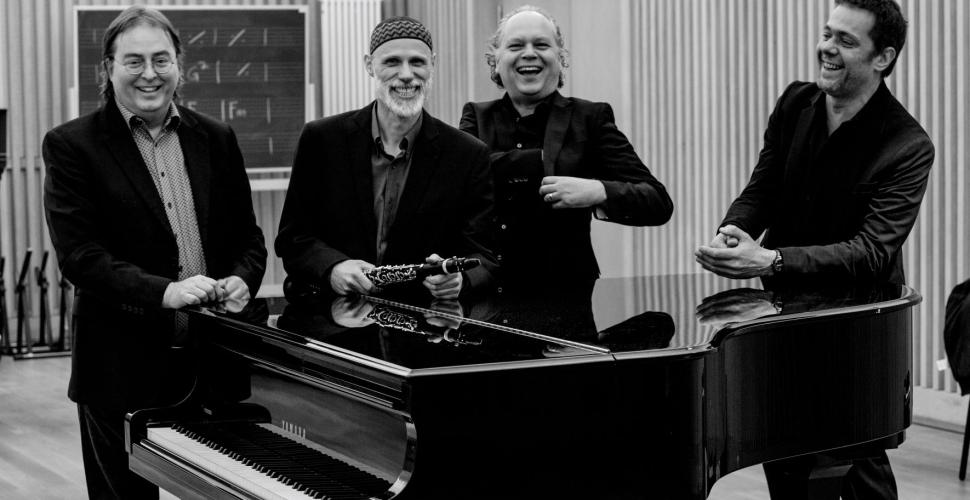 Saturday 10. September 2022
Klezmernatt: Michael Heitzler's Klezmer Band & Jiddische Fantasien
Jødisk Museum in Oslo again welcomes you to a klezmer night at Cosmopolite, this year with the bands Jiddische Fantasien and Michael Heitzler's Klezmer Band.
Michael Heitzler's Klezmer Band:
Michael Heitzler – a versatile and world-renowned clarinetist – and his Klezmer Band have been inspired by the historic klezmer recordings of Naftule Brandwein, Dave Tarras, Mickey Katz and the Epstein Brothers. The band's repertoire also features some deeply spiritual nigunim and ballads of the hasidic Eastern European Jews.
Traditional songs and melodies are enriched by the musicians' unique arrangements and instrumentation, which reflect their respective musical backgrounds in classical music and Jazz. Thus, their program takes on a personal, modern flair, while never losing sight of the music's roots. Emotionally captivating, the band guides their audience through an intense and lively evening!
Michael Heitzler - Clarinet
Christian Gutfleisch – Piano
Veit Hübner – Double Bass
Daniel Schay - Drums
Jiddische Fantasien:
Johannes Paul Graesser is a violinist who has been deeply involved with Yiddish music and culture since 1999. Jiddische Fantasien, his last project, plays traditional klezmer melodies and Yiddish songs, both rarities and more recognizable tunes. The trio also perform their own compositions, based on historically informed music performance practices.
Their unique instrumentation (hammered dulcimer, zither, glockenspiel, violin, accordion, piano) allows for a wide sound range from traditional to atmospheric. Jiddische Fantasien takes the audience on a musical journey on the tender side, before ending this part of the concert with more danceable and up-beat tunes.
Sandra Hollstein (vocals, accordion and piano) is a multi-instrumentalist and a captivating storyteller.
Michael Watzinger (zither, hammer dulcimer and glockenspiel) is also involved in modern music and folk music.