COSMOPOLITE 30TH ANNIVERSARY:R: Marcus Miller - Exstra concert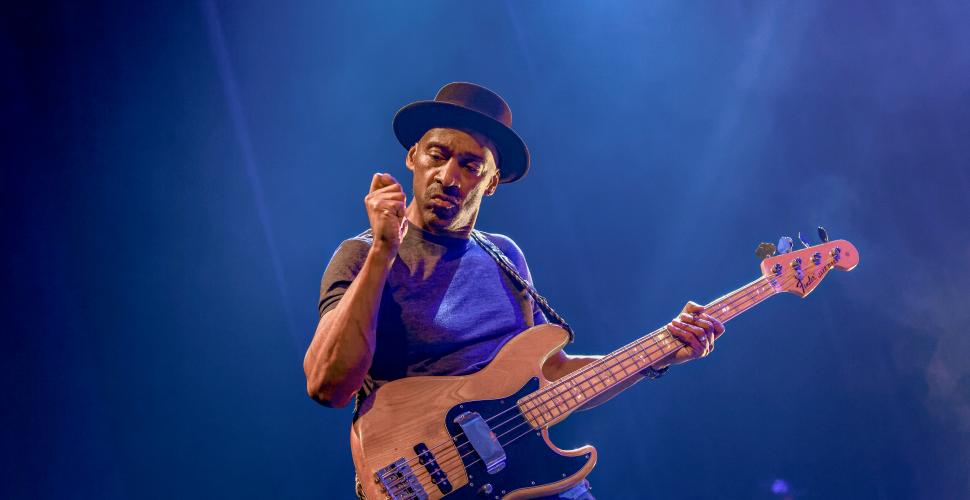 COSMOPOLITE 30TH ANNIVERSARY:R: Marcus Miller - Exstra concert
Marcus Miller is considered to be one of the best and most influential bass players ever. Through a 30-year career, he has released dozens of critically acclaimed music, won two GRAMMY's, received an Edison Award for Lifetime Achievement in Jazz and has been named a UNCESCO Artist for Peace.
His distinctive bass sound has contributed to big names in music history, including stars from Miles Davis, Luther Vandross and Herbie Hancock to Eric Clapton, Aretha Franklin and Elton John.
Anyone who has heard Marcus Miller's music or experienced his concerts live knows that they are waiting for an experience like no other. Miller's powerful jazz / funk bass pushes boundaries and lifts jazz to a new level. Together with his incredible band, Marcus Miller will surely excite and challenge the audience at Cosmopolite and take them to new heights. He last visited Oslo with his genre-breaking album, Laid Black, in 2018. Now he is back and will perform a mix of both new music and well-known classics.
Line-up:
Marcus Miller - bass/bass clarinet
Russell Gunn - trumpet
Donald Hayes - saxophone
Anwar Marshall - drums
Xavier Gordon - keyboards