COSMOPOLITE 30TH ANNIVERSARY: Ron Carter Quartet "Foursight"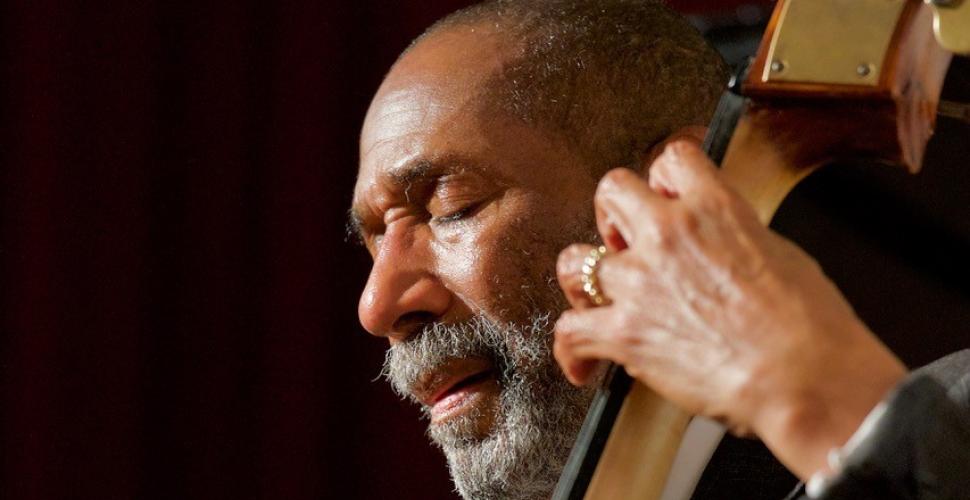 COSMOPOLITE 30TH ANNIVERSARY: Ron Carter Quartet "Foursight"
THE CONCERT WITH RON CARTER IS CANCELLED

Ron carter is experiencing difficulties with health and has postponed his European tour. Ticketmaster will refund the tickets automatically and will e-mail all who purchased a ticket. 

Best, Cosmopolite
 
---

As the most recorded jazz bassist ever it was certainly in its place for Ron Carter to have his 85th birthday celebration at Carnegie Hall. At the event, called "For the Love of Ron Carter and friends", Carter led three different bands who performed highlights from his career.

On his jubilee Carter said "Age has not made me think slower. What it has made me do is be thankful I got this far playing an instrument with four strings."

Ron Carter is regarded as one of jazz music's most original, influential and prolific bassists. He has contributed on an incredible 2500 records. For six years he was a member of the Miles Davis Quintet.

Carters most historic recording comes from the 60s, when he was a member of Miles Davis Quintet. The band consisted of Miles Davis on trumpet, George Coleman and George Coleman and then Wayne Shorter on saxophone, Herbie Hancock on piano, and Tony Williamson on drums — never rehearsed before recording.
"God gave Miles the title of Head Clinician at this laboratory," Carter recalls. "And his job was to bring in these various chemicals night in and night out and see what these remaining four guys in this group—what kind of combinations would they find of these explosive devices he brought to the gig, and what kind of fun could he have trying to keep up."

Giovanni Russonello, who writes about Jazz for the New York Times, says Carter has left as big a footprint in the music as any musician, let alone bassists.
"When I think of Ron Carter, I think of this incredible ability to be sure-footed everywhere, but also sound almost like a plasma, like some undefinable, mutable substance," he said. "Because his bass line sound endlessly fascinating, and full of ideas. And on the move."
Line-up:
Ron Carter – bass
Donald Vega – piano
Jimmy Greene – saxophone
Sangoma Everett – drums