Mike Stern/ Bill Evans Band Featuring Dennis Chambers & Gary Grainger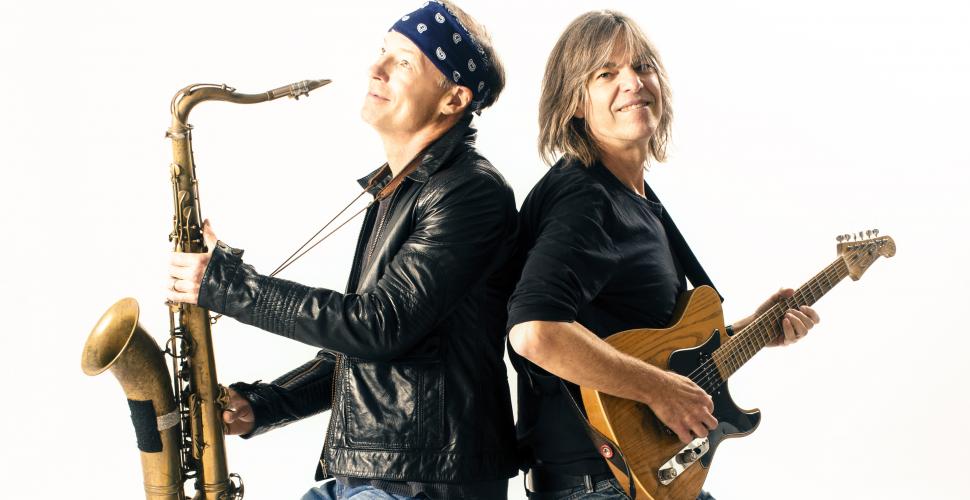 Mike Stern/ Bill Evans Band Featuring Dennis Chambers & Gary Grainger
Line-up:
Mike Stern is one of the world's most respected guitarplayers. He has a bit of a track record too: Only 23 years old, he joined Blood, Sweat & Tears, which he played with for three years. He then went on to join Billy Cobham's band, before becoming Miles Davis' guitarist in 1981 - a collaboration that spanned over several years. The list of partners is like a who-is-who in jazz and rock, and includes names like Steps Ahead, Jaco Pastorius, Michael Brecker and Chick Corea.
Mike Stern has also had significant success as a solo artist. He has released 18 critically acclaimed albums since 1985, at least six of whom have been nominated for Grammys. His latest album is "Eleven" from 2019, and is a sequel to the previous album "Trip" from 2017, which was recorded after an ugly accident where he broke both his arms. He also suffered an injury to the nerves on his right hand, which forced him to tape the guitar pick to his fingers. Despite this, he fully recovered with the same innovative and energetic guitar playing as before.
Bill Evans - the world-class saxophonist, which by the way also shares name with the famous jazz pianist - made his debut in 1980 with Miles Davis, at the age of 21. This resulted in 6 albums, and a number of collaborations with big names such as John McLaughlin, Herbie Hancock and Mick Jagger. Bill Evans himself has released 26 solo albums that have earned him several Grammy nominations, including one for the album "Soulgrass" from 2005, which was a new fusion between jazz and american roots music. Evans explains that Miles was an important source of inspiration for the production of the album: "Miles always told me to write and play what inspires me. I've kept true to his advice from the very beginning regardless of the challenges they may create. Miles gave me the confidence to believe in myself as a player and a composer».
Such a star team - and alongside Mike Stern and Bill Evans, Gary Grainger will be playing electric bass, and Dennis Chambers is to be seen on the drums. What a great performance this will be!