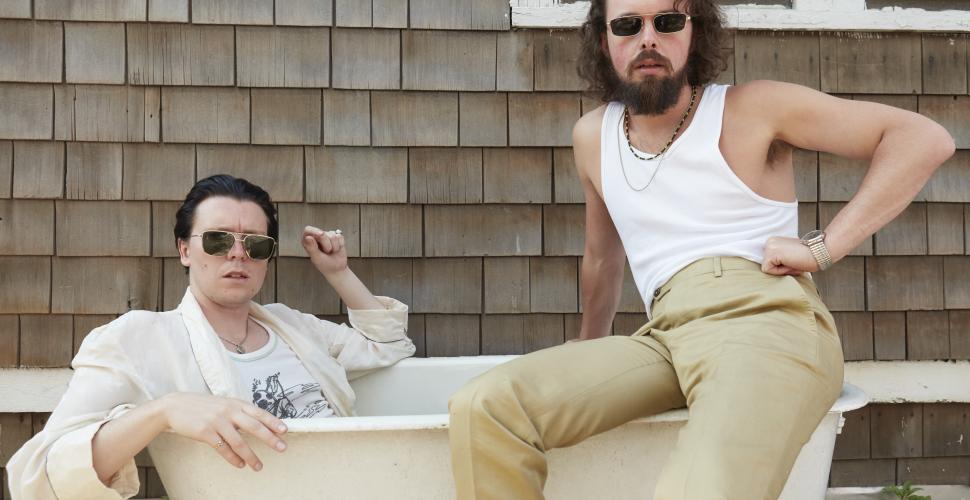 In recent years, Australian Alex Cameron has played several concerts in this country, and it is with great pleasure that we can announce that he will return on April 5, 2022!
His first Norwegian concerts were at by: Larm og Slottsfjell in 2017, then he played at Bergenfest and Øyafestivalen, and then finally sold out a club concert at Parkteatret.
"With a twinkle in his eye, he initially asked where everyone has been the last few times he's been on our shores, and if we've just been waiting for the right moment. It was strictly a timely question, because this man really deserves a larger audience" - Gaffa about the Park Theater concert 2019
 "Jumping the Shark" (2013) was Australian Alex Cameron debut album which was first released as a free download on his website in 2013. He was then signed by Siberia Records, and was able to start making a living from music. On his second album, "Forced Witness" (2017), he collaborated with greats from Foxygens and The Killers. The third album "Miami Memory" (2019) included the Angel Olsen duet "Stranger's Kiss", which expanded his following considerably. The single was also highlighted as one of the best songs of the year by GAFFA.
In addition to driving songs and lyrical lyrics, his live shows are really something in themselves. This guy has dance skills and is a showman of rank. We look forward to seeing you again on April 5, 2022!