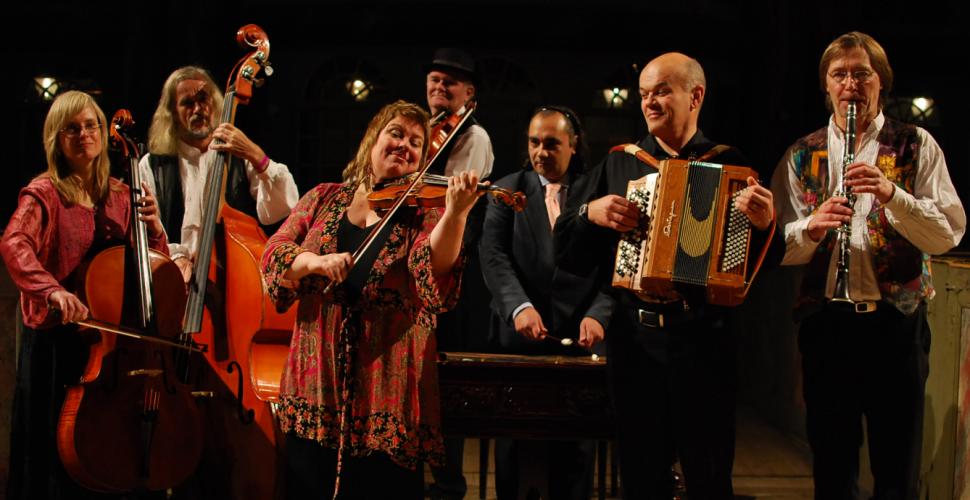 Saturday 4. September 2021
This year's Klezmer Night offers klezmer music and closely related genres performed by two fantastic bands that have long been leaders in their respective fields in Norway.
Almir Meskovic & Daniel Lazar Duo
With roots from the Balkans mixed with Scandinavian elements, the duo Almir Meskovic (accordion) and Daniel Lazar (fiddle) have an unparalleled character. Both musicians have more than 20 years of experience in classical music, and together they mix a wide range of styles and genres - everything from Balkan rhythms, Russian folk tunes and klezmer to Mozart and gypsy music. The catchy music makes even the heaviest dancing feet want to move!
In October 2020, the duo reached one of their highlights so far, when they performed at the WOMEX Worldwide Music Expo to rave reviews; probably the largest and most prestigious world music event in an international context.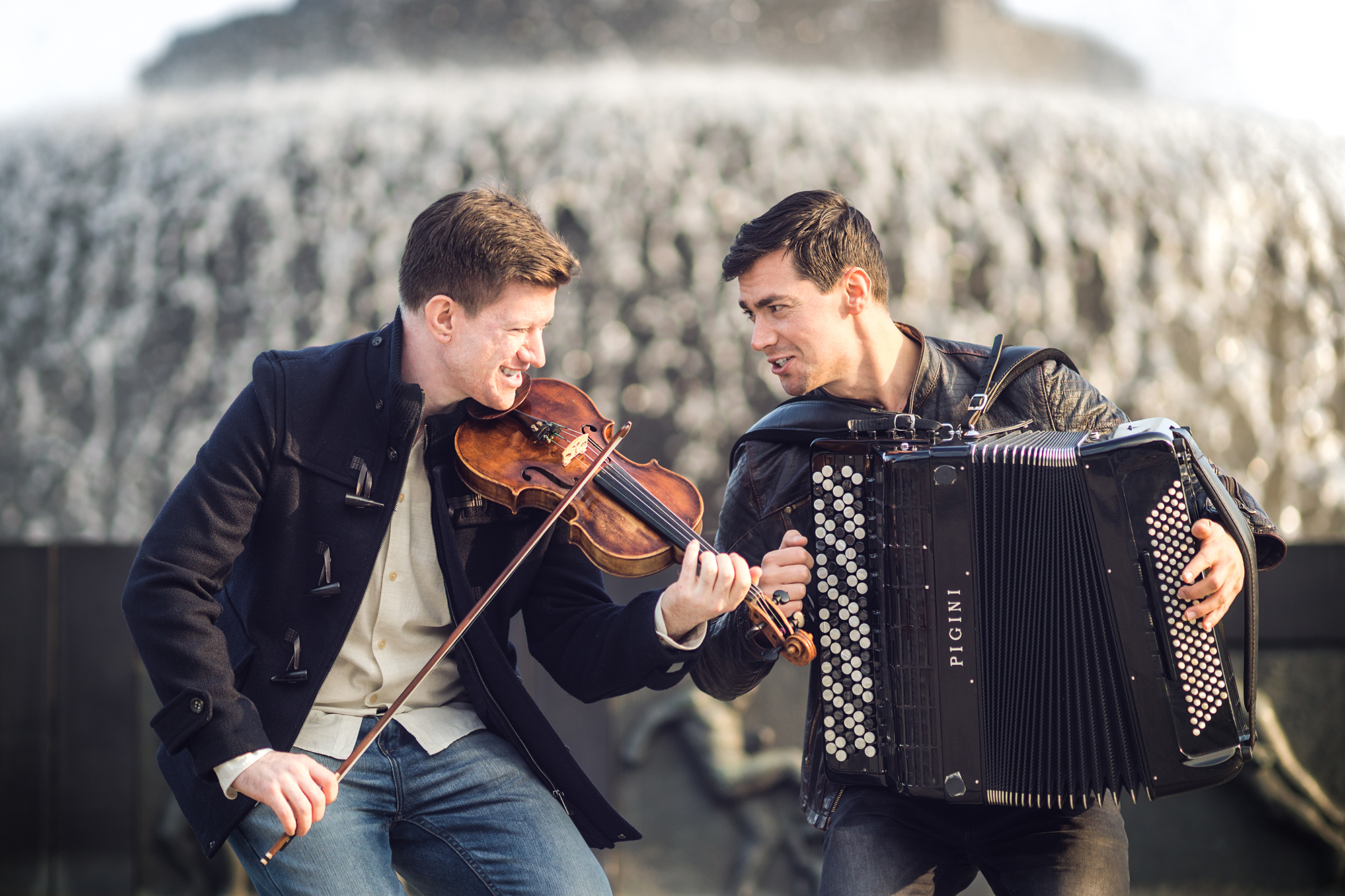 Gjertruds sigøynerorkester
Gjertruds sigøynerorkester, a band of seven members, started in 1989, specializes in Eastern European folk music from Russia, Romania and Hungary, with the main emphasis on gypsy music. The collaboration with the cimbalist Ernest Bangó from Budapest has been of great importance. The ensemble has also worked on several cross-over projects, including klezmer music and Yiddish lyrics with Bente Kahan and with Romani musician Elias Akselsen.
During this year's Klezmer night, they offer a combination of all this - before they finally take Almir and Daniel with them in a new "big band" for the occasion.
Crew:
Gjertrud Økland (violin)

Georg Reiss (clarinet and tárogató)

Tom Karlsrud (accordion)

Pål Thorstensen (double bass)

Trond Villa (violin)

Helene Waage (cello and vocals)

Ernest Bangó (cimbalom)