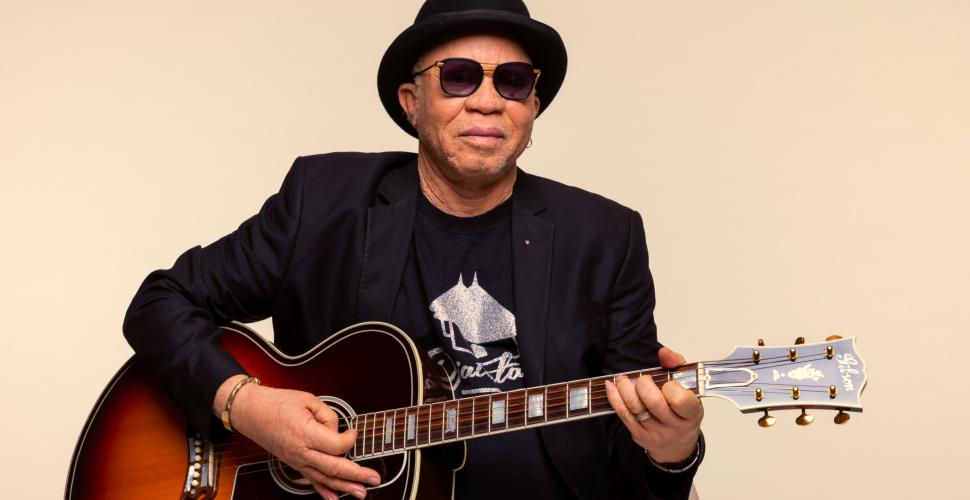 "The most adventurous, gloriously soulful male singer-songwriter in Africa" – The Guardian
It is a joy for us at Cosmopolite Scene to present "The Golden Voice of Africa" – Salif Keita!
The artist has been part of defining the term afropop, and he has announced that his latest album, Un Autre Blanc (2018), is his last release.
"Salif Keita has the finest, most distinctive male voice in Africa" was one of the many honoring remarks the album received by reviewers in The Guardian.
Keitas music is warm and inclusive, joyful, melancholic and a source of life, like an oasis in the desert.
"Magnificent, powerful voice" – The Guardian
Coming from a noble family, Keita is a descendant of Soundjata Keita, who founded the kingdom of Mali in 1240. People from this family, should according to the tradition, not work as musicians. However, Keita broke with tradition and followed his dream of being an artist.

"Salif Keita has had an extraordinary career in which he has transformed the music of the African continent" – The Guardian

Line up:

Salif Keita - vocal and guitar 
Bah Kouyate - backing vocal 
Fatoumata Soubeiga - backing vocal
Guimba Kouyate - guitar 
Madou Diabate – kora
Moïse Sagara - drums 
Harouna Samake - kamale n'goni 
Dauda Koné Djembe - congas 
Mohamed Kouyate - bass 
Mamoudou Dit Prince Koné - calabash