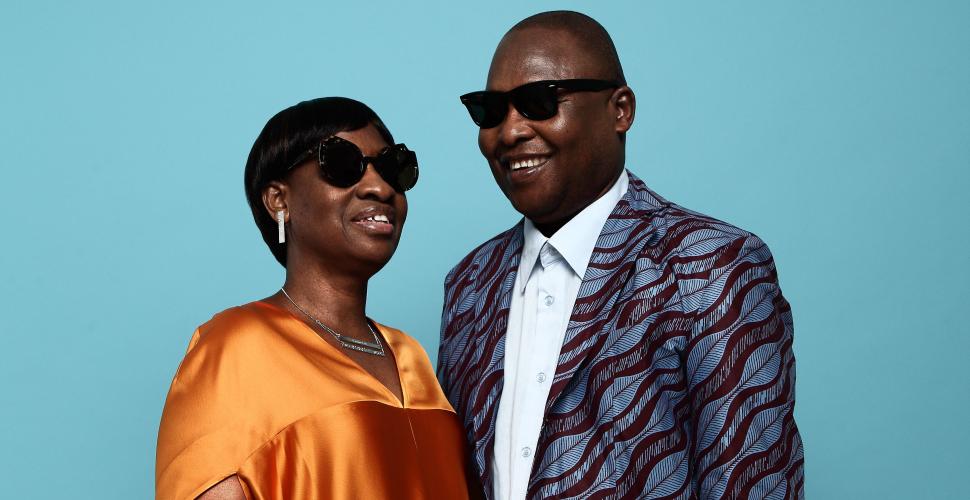 Thursday 23. November 2023
- Fine, distinctive work featuring powerful vocals – The Guardian on "La Confusion"

The blind couple and artist duo Amadou & Mariam from Mali found each other through music. Amadou Bagayoko was one of Malis most sought after guitarist when he met Mariam at the institute for the blind youth in Bamako. Mariam Doumbia became his favorite student, and being a talented songwriter, she became Amadous motivation to help her by making arrangements for her lyrics. Amadou says himself about this:
"My real motivation was Mariam herself. Her beautiful voice, that is. The lyrics touched me because they reflected her sadness and the hypocrisy with which society often treats disabled people. I told her music was a good way to discover that we had a place in society".

Since the duo started making music together, successful projects have been birthed one after the other. This year they are celebrating 30 years as a duo. The great international breakthrough happened with the album "Dimanche à Bamako" which was produced by Manu Chao. The album "Welcome to Mali" was nominated for a Grammy and some years later, Amadou & Mariam performed for Barack Obama when he won the Nobel Peace Prize in 2009.
The duo has created a unique sound, using traditional music from Mali with rock guitar, Syrian violins, Cuban trumpet, Egyptian ney, Indian tablas and Dogon percussion. This unique combination has created the duos "Afroblues".

Some years have passed since the duo last released an album, and now they are back with the album "La Confusion". The album is about the political situation in Mali, as the country has been rocket by a series of calamities, including a coup, insurgencies and the takeover of a large part of the north by Islamists.  

- The Malian duo confronts the county's upheavals with an album of shimmering Afro-pop that urges hope and offers uplift – PITCHFORK

Amadou says the following on the release: "We were waiting for the best moment to come back with brand new music and plenty of energy for the live shows." Amadou describes the album as "An African Pop-album" and thinks that for every album the songs must have a different sound: "We have to keep changing the color of our music."

- Driving, funky – The Guardian