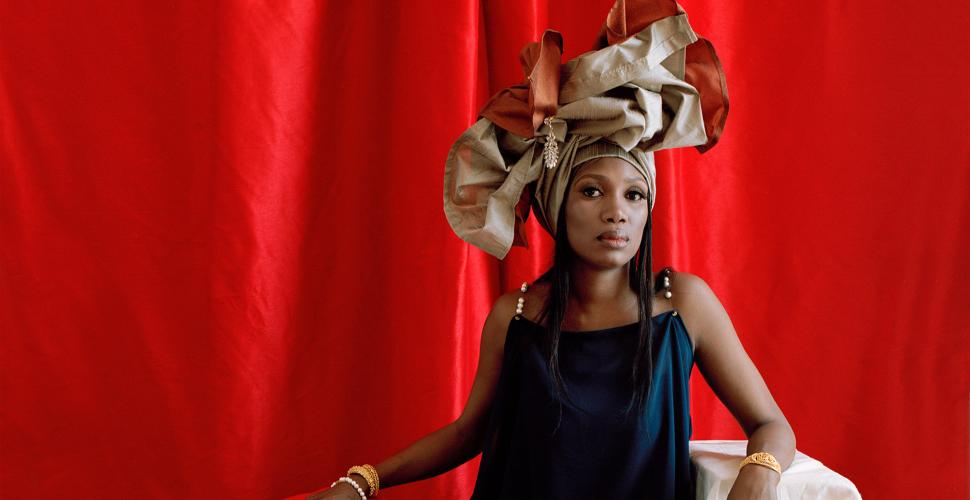 «Rokia Konés lyrics are stories of a universal human struggle to be heard and recognized." Says Jacknife Lee, the producer of Konés international debutalbum BAMANAN.
"The rose of Bamako" is Konés nickname, given to her by the audience who embrace the stark beauty of her voice. It's a voice that soars – pure, clear and true, as she pays homage to the bamanan-people, their language, culture and traditions.
The day of the coup d'état of Mali in 2020, before the electricity shut down and curfew was imposed on the city, Koné recorded the vocals of the song "N'yanyan", the head single of BAMANAN.
'A powerful example of resistence' – AFROPUNK
Despite not coming from a hereditary griot-family Koné writes like a griot: A cultural guardian recalling history and speaking as a community conscience. "It is the role of the griot to perpetuate the tradition," says Koné.
'Her deeply spiritual grooves and passionate lyrics have challenged the Malian psyche' - THE FACE
SONGLINES om BAMANAN:
'Sure to go down as a classic'
Line-up:
Rokia Koné - Lead vocal 
Manu Chavanet– Keyboard/Electronic drums/Stems
Fatoumata Coulibaly – Backing Vocals
Thierry Fournel – Guitar