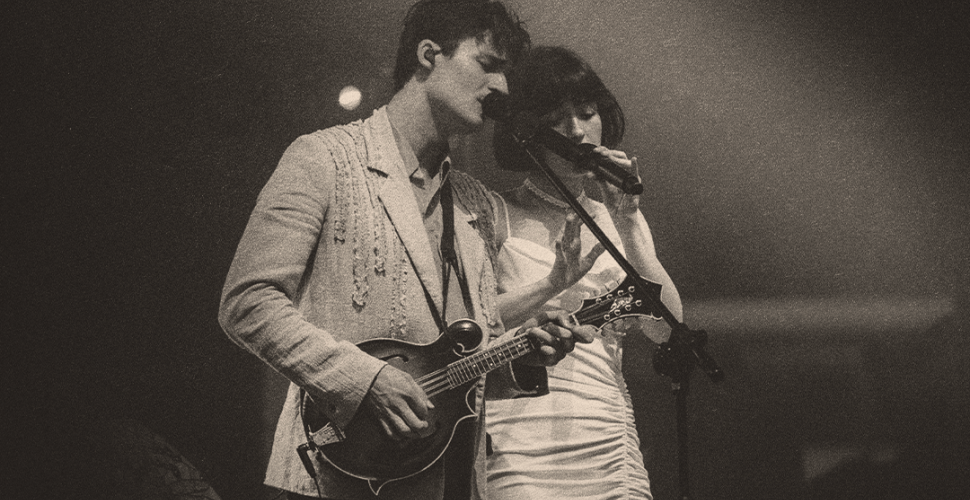 Kwiat Jabłoni er et av de mest populære bandene i Polen, og det yngre publikummet har omfavnet musikken de skaper. Deres tredje album blir snart utgitt, og etterfølger Niemożliwe fra 2019 og Mogło być nic fra 2021. Begge albumene nådde dobbelt platina status.
Kwiat Jabłoni is one of the most popular bands in Poland, and has especially made their way into the hearts of the young audience. Their third album is soon to be released, following Niemożliwe (Impossible) from 2019 and Mogło być nic (Could Be Nothing) released in 2021. Both albums reached double platinum status.
Their original sound, which mixes folk, pop, bluegrass, indie and electronic have become their trademark. Kwiat Jabłoni means "Apple Blossom" – an adequate description for their soft vocals, nostalgic style and young innocence.

Kasia and Jacek Sienkiewicz are siblings and are the vocal-duo of the band. They both sing, and Jacek plays the mandolin and banjolin and Kasia plays the piano.

To date, Kasia and Jacek have played more than 200 concerts. They have sold out Poland's biggest and most prestigious stages, and are now ready to take on Cosmopolite!
Line-up: 
Kasia Sienkiewicz - lead vocal, piano
Jacek Sienkiewicz - lead vocal, mandiolin
Grzegorz Kowalski - bass guitar
Marcin Ścierański - drums
Paweł Piekarski - guitars, backing vocal
Filip Krzysztoporski – percussion