Gyedu-Blay Ambolley & His Sekondi Band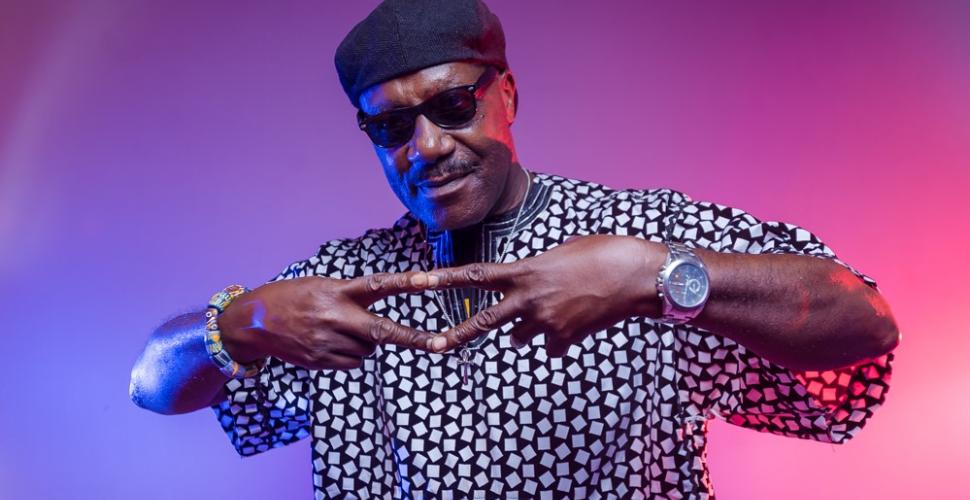 Gyedu-Blay Ambolley & His Sekondi Band
He is listed as a Legends Hall of Fame and titled "The Godfather of Hiplife", Gyedu-blay Ambolley has shaped Ghanian music since the 70s and continues to do so with his new releases!
With his latest record Hi-Life Jazz, Ambolley breathes new life into jazz classics by adding his signature highlife style! Works revisited during the records are John Coltrane's Love Supreme, Thelonius Monks Round Midnite and Miles Davis All Blues.
"Afro-American jazz, soul and funk with Ghanaian highlife, enhanced by his signature Simigwa style and powered by polyrhythms." – PAN AFRICAN MUSIC on Hi-Life Jazz
Ambolley was the first musician from Ghana to incorporate rap forms into local highlife rhythms and thus creating the musical genre Simigwa, earning him the title "The Simigwa Do Man."
He contributes his free style of singing to mentors such as James Brown and Ray Charles, as well as Ebo Taylor for learning the rudiments of music.
A musical tour de force – entertainingly elevating and spiritually inescapable!
Line-up:
Justice NII Adjiri Williams – percussion
Isaac Kwaku Ansong – trumpet
Gyedublay Ambolley – saxophone, vocals
Peter Mensah Kadesh – drums
Joshua Nkansah – guitar
Benjamin Osabotey – trombone
Charles Oduro Donkor – Bass
Isaac Kobreni Karikari – Keys