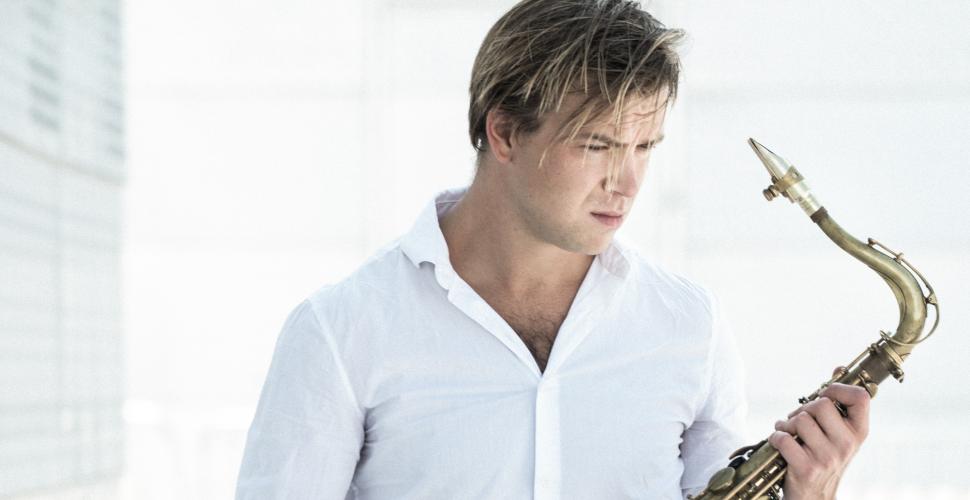 "One of the most exiting artists in jazz" and "His discography showcases impressive technical skills, as well a formidable composer who strives for genuine originality in his music" writes Downbeat magazine when they choose Neset as one of 25 musicians to shape the future of jazz.
Marius Neset has put together a new quintet called "NEXT" and their debut album HAPPY came out in October 2022.
The saxophonist and composer Marius Neset has according to Süddeutsche Zeitung "redefined the role of the saxophone as a soloinstrument and as a leading instrument with an orchestra". This comment was made as a review of the music Neset wrote for London Sinfonietta and Bergen Filharmoni.
Neset received the Norwegian equivalent to the Grammy award – Spellemannprisen in 2014 as well as the German equivalent to the Grammy award: ECHO.
 Having been educated at Berklee College of Music and having international projects with partners such as Marcus Miller, Chick Corea as well as jazz festivals and philharmonic orchestras all over the world, Neset has actually created most of his career outside Norways borders.
"Nesets music is playful, takes great leaps, is technically complete and occasionally lyrical…Worldclass." – BERGENS TIDENDE
Line-up:
Marius Neset – saxophone
Elliot Galvin – keyboard
Magnus Hjorth – grand piano
Conor Chaplin – electric bass
Anton Eger – drums