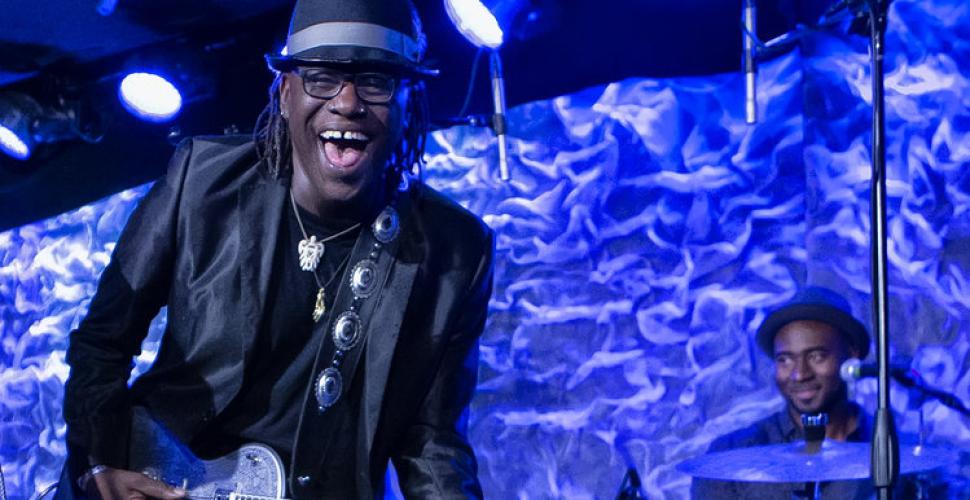 «A national treasure» - Herbie Hancock
«The Chick Corea of Blues» - Chick Corea
"The Bluesman" – Aretha Franklin
They say Roots musicians age like fine wine, which certainly rings true with Joe Louis Walker, according to musical journalist. The 72-year-old guitarist and blues singer is still giving energetic shows and writings new and well-received music.
"The Weight of The World" is his latest album, expected to be released primo 2023, and it is said to be created by a maestro on the height of his career.
Walker is called "a musician's musician", a fitting description of an artist who is both singer, guitarist, and songwriter, with such a deep knowledge of blues that he can innovate this genre. His musical background shows a great volatility, as he began playing guitar as a 6-year-old, singing gospel with The Spiritual Corinthians and collaborating with musicians such as Tower of Power, Ike Turner, B.B King. Friendships with Jimi Hendrix and Michael Bloomfields have also been of great inspiration for Walker.
He is a member of the Blues Hall of Fame, has won the Blues Music Award six times and is described by National Public Radio as "a legendary boundary-pushing icon of modern blues." 
"One of contemporary blues most dynamic and innovative...Exciting, soulful, heartfelt and spellbinding music." – BLUES REVUE