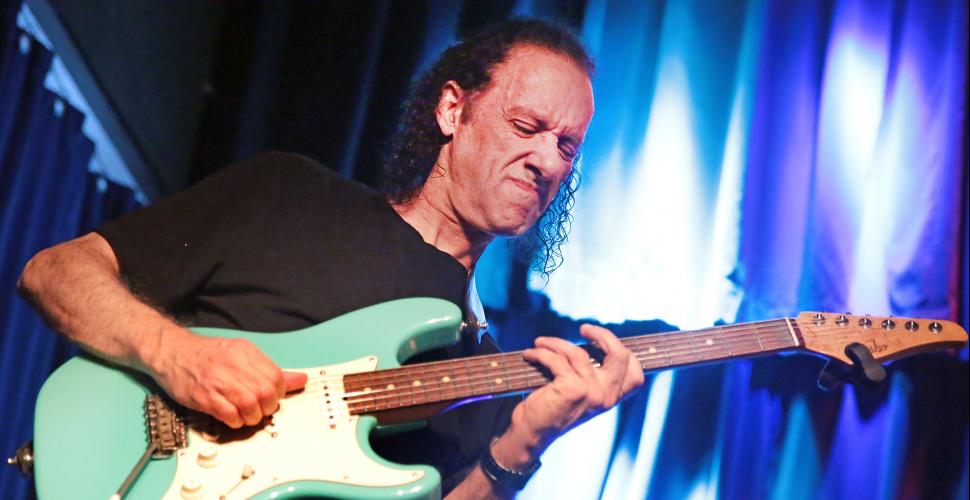 Line-up:
Award-winning Scott Henderson's impressive work over the years as bandleader of the group TRIBAL TECH, bandleader for his own groundbreaking trio, and sidekick to some of the foremost jazz artists of their generation (including the great Joe Zawinul), has resulted in him becoming one of the foremost musical profiles in jazz and blues.
Few can do what Scott Henderson does, as he moves from the explosive guitar playing of Hendrix and Stevie Ray Vaughan to the harmonious heights of Herbie Hancock over just a few bars. Henderson has played with greats such as violinist Jean-Luc Ponty, bassist Jeff Berlin, Weather Report's Joe Zawinul, and was the original guitarist of the Chick Corea Electric Band.
In addition to being a world-class guitarist and composer, Scott Henderson's strikingly beautiful tone has the ability to mix blues, rock, funk and jazz, creating a soulful and unique voice on the guitar. People Mover, Henderson's latest and most accomplished work as a bandleader, is a trio that is currently being played live by his band with Archibald Ligonniere on drums and Romain Labaye on bass. The trio has toured all over the world, and on March 18th, 2022, it is Oslo and Cosmopolite's turn.