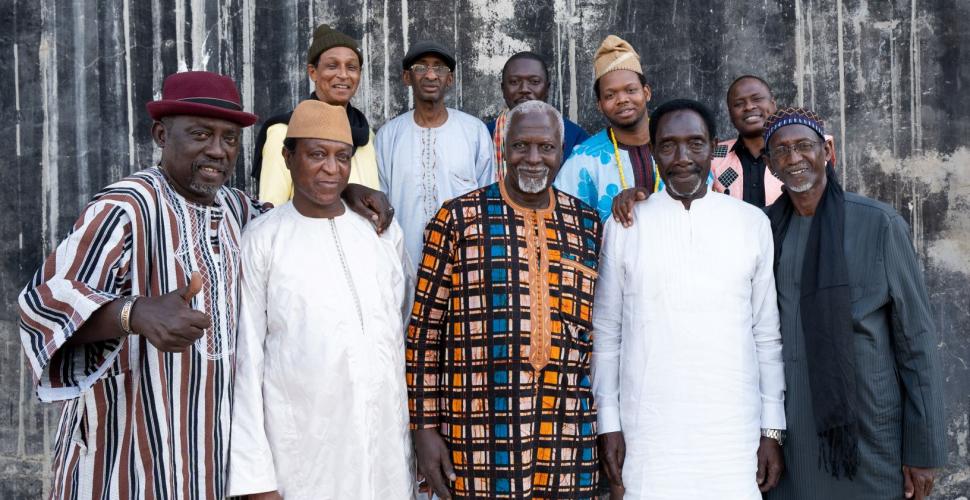 Line-up:
Zacharia Koité - vocal, congas

Alpha Dieng - vocal

Mamadou Mountaga Koite - drums, timbales

Elhadji Malick Sy - bass

Moussa Sissokho - congas

Yahya Fall -  gitar acc

Daddy Thioune - gitar solo

Wilfrid Zinsou - trombone

Thierno Koite – tenor- and altosax

Rudolphe Gomis - vocal

Cheikh Ibra - vocal

Once again, we will fill Cosmopolite with Afro-Cuban rhythms, Portuguese melodies and Congolese rumba! We are excited to bring back West Africa's most iconic band, and this time to celebrate their 50th anniversary!
Orchestra Baobab are the creators of a very subtle, distinctive and multi-ethnic pop sound that has left its mark on Senegalese music life since the 1970s. Their musical renaissance was kick-started in their home country Senegal, which helped make the capital Dakar one of the world's most vibrant musical cities. Orchestra Baobab produced dozens of recordings before splitting in the mid-80s, but it was their well-known album "Ken Dou Werente" that created great international interest.
The band has been around for many years and has really left its mark on history. Over time, Orchestra Baobab has experienced several changes, some band members have chosen other directions of life, while others have sadly passed away. With new additions that can both honor the band's history, and maintain quality, Orchestra Baobab is as strong and solid as ever!
The band visited Cosmopolite in 2017 on the occasion of their latest album «Tribute to Ndiuga Dieng», as well as in 2019. This year, Orchestra Baobab celebrates its 50th anniversary, and we can enjoy rhythms and melodies that are just as magical to this day, as they were 50 years ago!
"Baobab make music for all-night dancing […]. These seasoned players can still raise the roof while barely breaking a sweat." - Arwa Haider for The Guardian