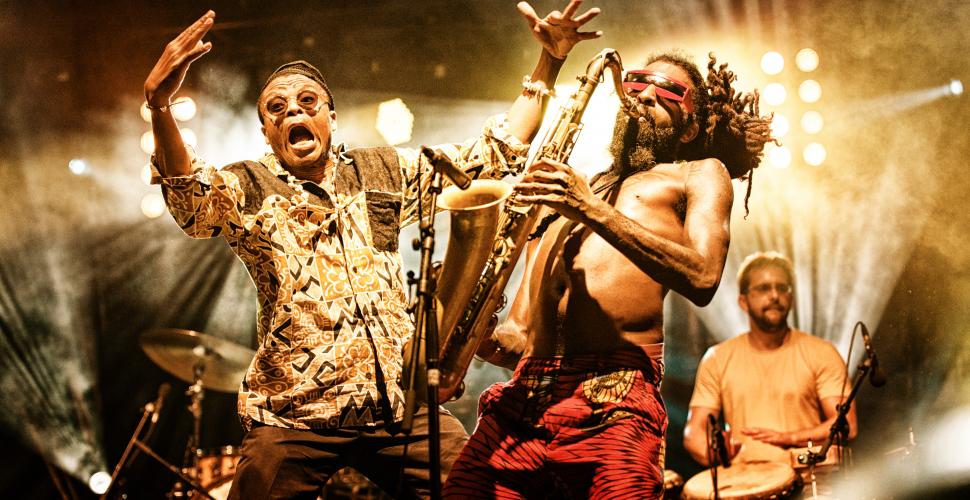 Les Freres Smith is an explosive orchestra from Paris playing afrobeat and global grooves! In 2017 they performed in Norway for the very first time, and of course – at Cosmopolite! In 2022 they will return and is once again ready to heat up our venue!
Les Freres Smith is a colorful orchestra with a dozen members, all of whom have the same surname - Smith. They specialize in afrobeat and global grooves and have, for more than ten years, been playing around Europe. The energetic and explosive stage shows have gained them many fans, but still the band insists on doing everything themselves, where they are their own managers and producers. The orchestra has collaborated with artists such as Tony Allen, Kutiman, Franck Biyong, Kokolo, Mamani Keïta and Djeli Moussa Condé.
In 2011, Les Freres Smith released their first album, "Contreband Mentality" and in 2015 they followed up with "Free to Go". The radio show Fonkadelica compared the release with legends and sources of inspiration such as Fela Kuti, Mulatu Astatké and James Brown, while Parisdjs.com referred to it as "a mesmerizing tour-de-force in funky Afro music".
Just as the society, the environment, and the world at large, the music of Les Frères Smith has been in constant change. Eager for originality, the eleven brothers are never stuck in repetitions. With this, they have taken Afrobeat, hypnotic etio-jazz, and West African vibrations - which were captured under their previous records - and still managed to make something new! With the album "MUTATION", the fists can rise again and gather into a simple war cry: "Smith! Smith! Smith! Smith!".
The concert is sponsored by