Frida Maridas show «The ReLOVution»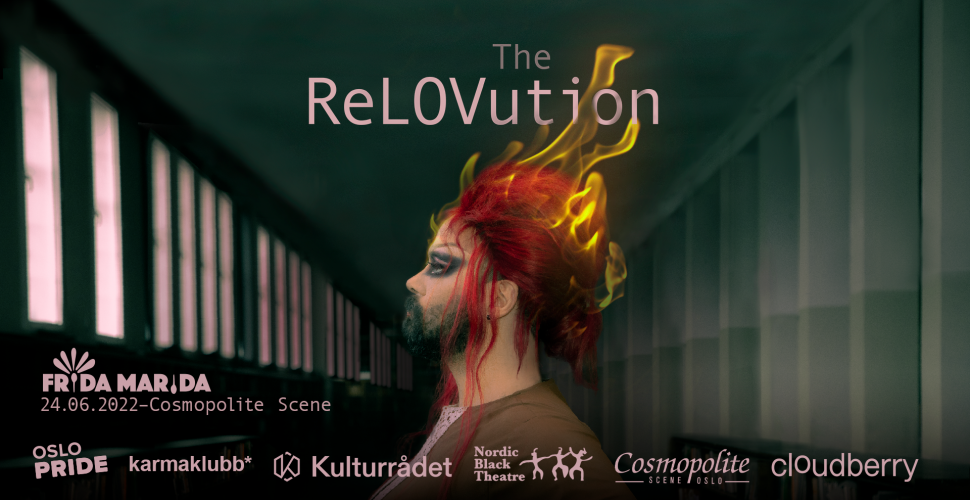 Frida Maridas show «The ReLOVution»
Frida Maridas speech for the future: "The ReLOVution"
"There is no revolution without love" is the saying about Frida Maridas show made exclusively for Oslo Pride and performed at Cosmopolite. This is much more than a dragshow, and her greatest production this far.

Frida means "special" and Marida means "sick" in arabic, and Frida is the alterego that saved the Lebanese Hani Assaf from depression, identityproblems, self-image and body pressure.
– She was born from my pain. I call her my superhero, because she truly saved me, says Assaf.
Queen Frida sings in arabic, frensh, english and other languages in a wester style with a middle eastern twist. Because of this style, Frida Marida has become a symbol for minorities in Norway.
"The ReLOVution" show songs  invites the audience to join a discussion, by presenting themes and questions they have to take into consideration.
Frida Marida is a voice for minorities in the Norwegian drag-community, and a strong representative when 50 years of freedom for gay people in Norway is celebrated. "The ReLOVution" uses revolutionary songs as a reference to show how the future might be if we act now!
To a large extent, the show is also about the battles not yet won by the LGBTQIA+-movement. To wake up the audience – that is the true goal for this show. Frida wants us to take responsibility and start practicing human rights.

"The ReLOVution" is Frida Maridas speech for the future, a show performed in ten languages, with eight musicians and five dancers.
Partners making the show possible: Cloudberry Multimedia, Karmaklubb*, Cosmopolite, Oslo Pride