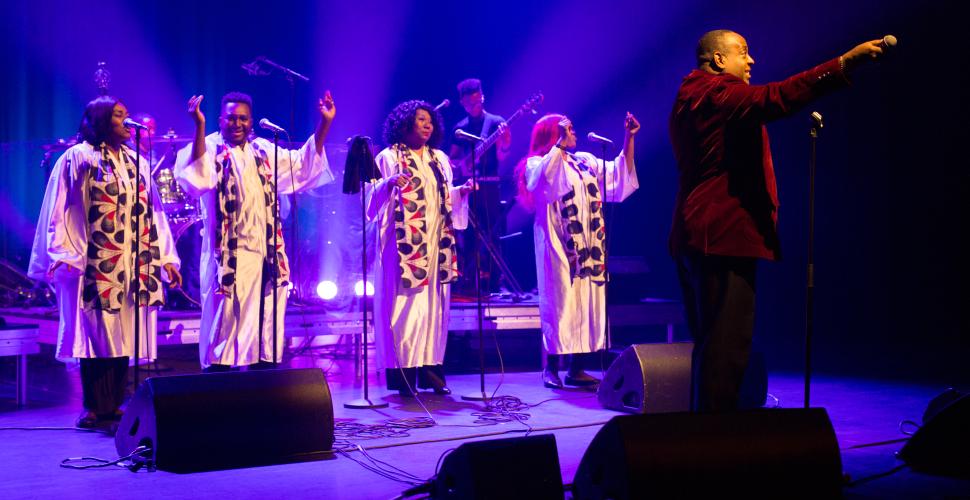 Wednesday 14. December 2022
Harlem Spirit of Gospel inspires the audience to rise, then sing and dance to the captivating and uplifting atmosphere of gospel music!

- We make the audience rise in every country, says Anthony Morgan, the initiator and leader of the choir, who has toured with the singers all around the world.
This year they are touring with Oprah Winfrey, and later performing in several countries in Europe. For ten years their concerts have been sold out when touring, leaving a spellbound audience wherever they perform.
Harlem Spirit of Gospel performs under their spiritual leader, Pastor Renee F. Washington Gardner of Memorial Baptist Church Harlem New York. Anthony Morgan, a multi-talented artist in his own right, is the choirs founder. Morgan had a dream: To bring the many great gospel singers from Harlem together to perform gospel music and spreading the message of the gospel around the world.
Known for its versatile sound, the choir ministers through the gift of song, ranging from gospel, jazz and pop to R&B. These unique and carefully handpicked voices bring their love of God and love of music to the stage.
These highly sought-after powerhouses are Grammy-nominated award winners and comes with impressive credits to their names. These singers have circled the globe to visit many diverse places, sharing the gifts God has given them.
Harlem Spirit of Gospel members have recorded and toured with numerous prominent gospel and secular artists. Among these are: Gladys Knight, Steven Tyler, Elton John, Stevie Wonder, Diana Ross and Aretha Franklin.
The New Pittsburgh Courier writes in a review after a concert:

"Morgan's Inspirational Choir of Harlem treated Pittsburghers to hymnals and gospel arrangements that left the audience spellbound. Richard Smallwood's "Total Praise," had audience members in tears because it was so beautifully performed."