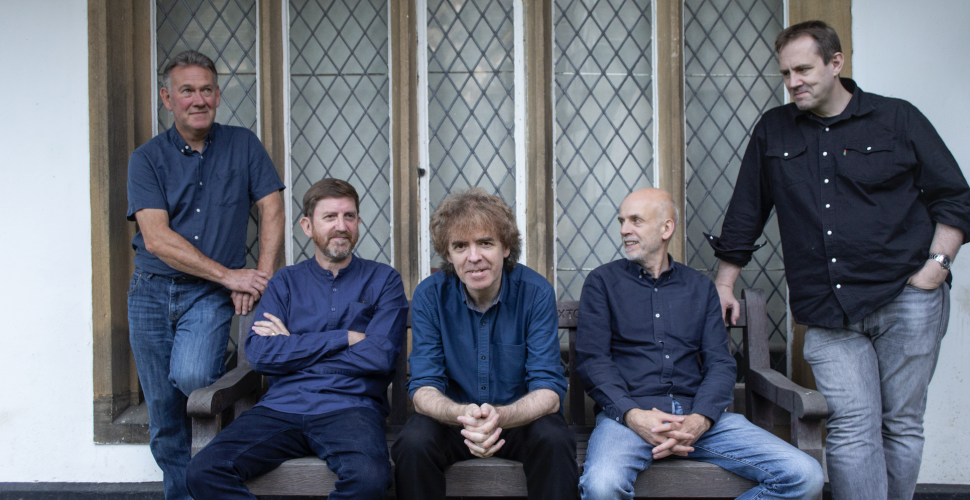 WLRC is happy to presents IQ - IQ40 - 40 years on the road. After Covid 19 we are now looking forward to an amazing evening with one of UKs greatest Progressive Rock Band.
With major celebrations planned for their 40th anniversary in 2021, including a tour, the release of a comprehensive band biography and several other surprises, IQ retain a unique place as one of the leading and most highly respected progressive rock bands of the past four decades.
The group was formed in 1981 by guitarist Mike Holmes and keyboard player Martin Orford. They recruited bassist Tim Esau that year, followed by vocalist Peter Nicholls and drummer Paul Cook in 1982, when they released their first cassette album 'Seven Stories Into Eight'. Constant gigging throughout the UK led to them becoming a regular fixture at London's legendary Marquee Club where their first vinyl album 'Tales From The Lush Attic' was premiered in 1983.  A long career of recording and touring in the UK, Europe and America was accompanied by a string of highly acclaimed album releases including highlights 'The Wake' (1985), 'Ever' (1993), 'Subterranea' (1997), 'Dark Matter' (2004) and 'Frequency' (2009). 


In 2011, IQ celebrated their 30th anniversary year with the arrival of keyboard player Neil Durant and with the return, after 20 years, of bassist Tim Esau, the band were able to celebrate this landmark in their illustrious career with four original members.
In this latest form IQ went on to record their eleventh studio album, 'The Road Of Bones', in 2014, receiving universal acclaim and gathering numerous 'album of the year' awards from progressive rock media.
This was followed, in 2019, by the release of the eagerly-awaited twelfth studio album 'Resistance', again to universal acclaim, topping several charts and with many calling it their best album yet, a real accolade for a group that started some 40 years ago.
On the IQ40 tour the band will be showcasing not only their latest album but music which spans their career to date.