Dean Brown Groove Warriors Victor Wooten, Dennis Chambers, Bob Franceschini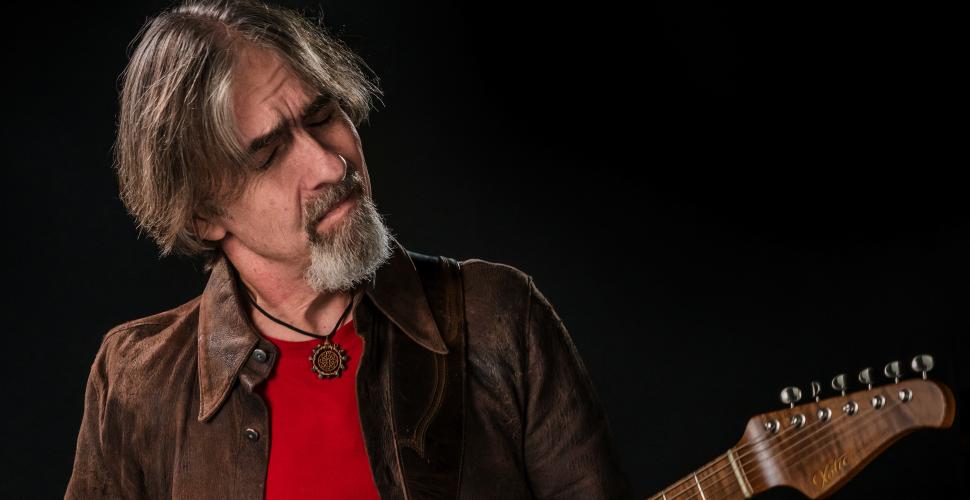 Dean Brown Groove Warriors
Victor Wooten,
Dennis Chambers,
Bob Franceschini
Line-up:

"There are only two rules in music, it must be beautiful, and it must feel good!" - Dean Brown
Dean Brown is known in the global jazz/fusion scene for his virtuosic rhythm guitar work and his passionate melodic soloing. Those who have seen and heard him perform are immediately pulled in by the energy he puts into each note. With his formidable combining of Rock, Jazz, Funk, Latin and Fusion - resulting in a joyful, soulful, dynamic and intense groove - his guitar work has earned him over 200 recordings, including numerous GRAMMY nominations and four GRAMMY Award winners. For over 40 years Brown has toured, performed, and recorded with legendary artists such as Marcus Miller, The Brecker Brothers, Billy Cobham, David Sanborn, Roberta Flack, Bob James, George Duke, Bill Evans, Victor Bailey, Joe Zawinul, and Vital Information, among others.
Victor Wooten hit the worldwide scene in 1990 as a founding member of the super-group Bela Fleck and the Flecktones. Wooten is a five-time Grammy winner and has won every major award given to a bass guitarist. In 2011, Rolling Stone Magazine voted Victor one of the Top Ten Bassist of ALL TIME, and Wootens first solo project - A Show of Hands - was voted one of the most important bass records of all time. Wooten's sought-after skills and growing popularity have led to recordings and performances with artists such as Chick Corea, The Dave Matthews Band, Bootsy Collins, Branford Marsalis, Mike Stern, Prince, India Arie, Keb Mo, Dennis Chambers, Susan Tedeschi, Gov't Mule, Bruce Hornsby, Stanley Clarke, Marcus Miller, Frank Gambale, the legendary Moroccan group Nass El Ghiwane, to mention a few.
Dennis Chambers is an American drummer who has recorded and performed with John Scofield, George Duke, The Brecker Brothers, Santana, Parliament/Funkadelic, John McLaughlin, Niacin, Mike Stern, CAB, Greg Howe, Victor Wooten and many others. Chambers has become well known among drummers for his technique and speed, and mostly for his fast hands and triplets on the bass drum. He can play in a wide variety of musical genres, but is perhaps most notable for his Jazz-fusion, Funk, and Latin music playing. Jason Bonham, son of the famous Led Zeppelin-drummer John Bonham, was once asked in an interview that if he himself were to pass up the opportunity, which drummer would he recommend filling the coveted drum throne. His reply was "If I were to choose, I would probably want a jazz drummer with a strong swing feel. You know what - Dennis Chambers. I think he would "get it", whereas other rock drummers wouldn't."