Avishai Cohen 'Big Vicious'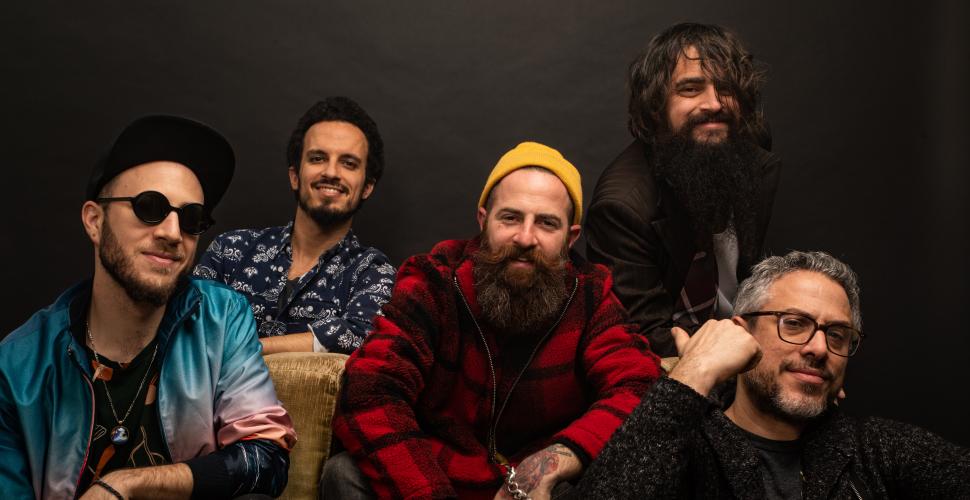 Avishai Cohen 'Big Vicious'
Line-up:
Avishai Cohen: trumpet, effects, synthesizer
Uzi Ramirez: guitar
Yonatan Albalak: guitar, bass
Aviv Cohen: drums
Ziv Ravitz: drums, live sampling
Trumpeter Avishai Cohen, voted a Rising Star in the 2012 DownBeat Critics Poll, has earned renown as a musician with an individual sound and a questing spirit, an ever-creative player-composer open to multiple strains of jazz and active internationally as a leader, co-leader and sideman. The New York Times described him as 'an assertive, accomplished trumpeter with a taste for modernism' as well as 'an extravagantly skilled trumpeter, relaxed and soulful. . . deftly combining sensitivity and flair.'
Big Vicious, a genre-bending venture by trumpeter Avishai Cohen, originated from several Lower East Side jam sessions. The initial premise was to build instrumental songs based on rock riffs, using a mirrored rhythm section (in this final incarnation two guitars, and two drummers) with Cohen leading and layering his distinctive trumpet melodies both inside and over the band. The resulting music is a combination of composed motifs, rock backbeats, and jazz improvisation that works both in a small dark club and an open-air festival stage.