Martin Taylor & Ulf Wakenius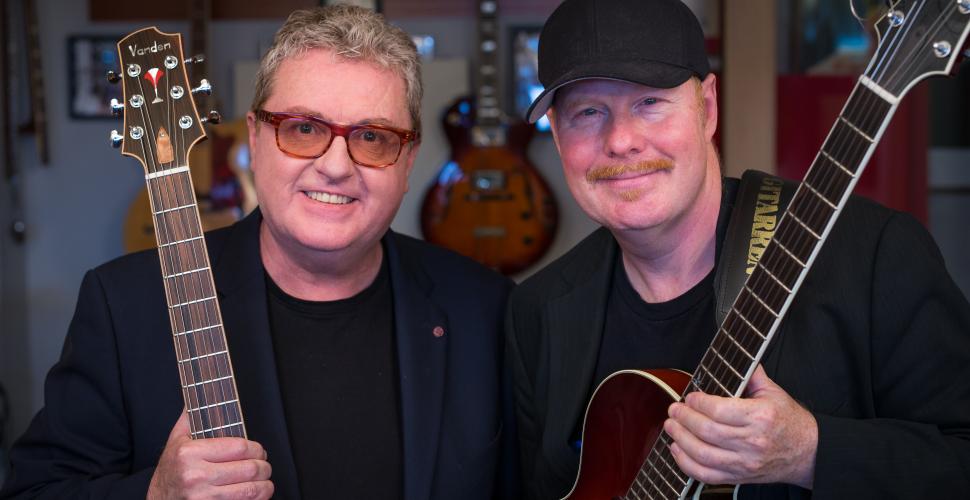 Thursday 16. September 2021
Martin Taylor & Ulf Wakenius
Two of the greatest guitarists in the world, Martin Taylor and Ulf Wakenius have joined forces for what will be an unforgettable live show!
They bring with them a unique musical heritage from European jazz after a number of years of tournaments and recordings with veterans Stephane Grappelli and Oscar Peterson. Martin Taylor is perhaps the greatest finger-playing guitarist in the world, and has toured everywhere with Rolling Stones bassist Bill Wyman's Rhythm Kings and filled the guitar chair for Django Reinhardt. Ulf Wakenius worked with Oscar Peterson for 10 years, having filled the guitar chair for Joe Pass, Herb Ellis and Barney Kessel.
Not only that, Taylor and Wakenius have collaborated with greats such as Pat Metheny, Herbie Hancock, Jeff Beck, George Harrison, Mike Brecker, Jamie Cullum, Martha High, Ray Brown and Michel Legrand, to name a few.
Pat Metheny, om Martin Taylor
"Martin Taylor is one the most awesome solo guitars players in the history of the instrument!"
Jeff Beck, om Martin Taylor
"He out-shred´s all of us put together… I´ve never seen anything like it."
Oscar Peterson, om Ulf Wakenius
"Ulf Wakenius is one of the greatest guitar players in the world today!"
John McLaughlin, om Ulf Wakenius
"He plays the guitar like he was born with it already in his hands"