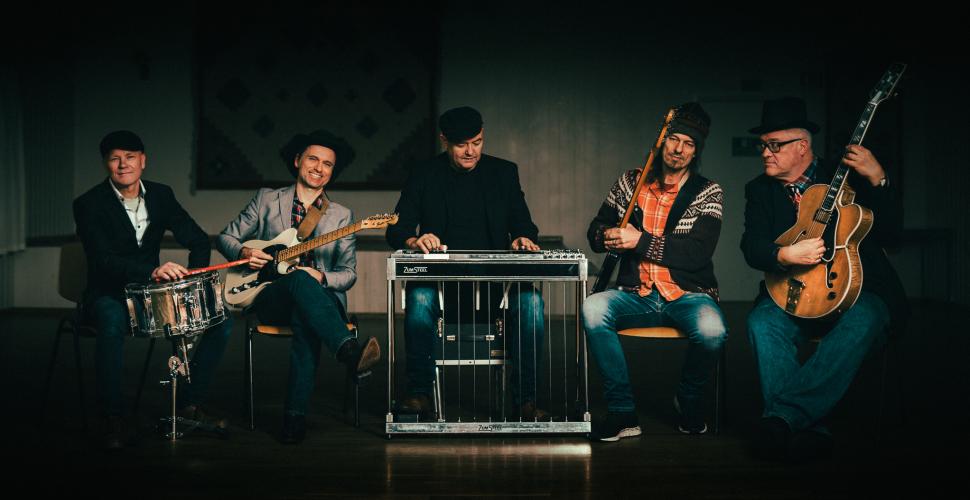 Line-up:
Asle Røe - Guitar

Stian Carstensen – Steel guitar and accordion

Staffan William-Olsson - Guitar

Finn Guttormsen – Bass

Jarle Vespestad – Drums
Best Western Swing is five musicians united in their love for western swing, horse jazz, baa-bop and other rural expressions of jazzified dance music from the American southern states (eg. Bob Wills, Spade Cooley, Jimmy Bryant/Speedy West and Hank Garland). In a broader perspective, it can be called "instrumental electric americana".
BWS is led by Asle Røe, originally from Molde but with twelve years as a professional guitarist in Houston, Texas. 60% of Farmers Market are on the team: Stian Carstensen  on the steel guitar and accordion, Finn Guttormsen on bass and Jarle Vespestad on drums, as well as Staffan William-Olsson from The Real thing. Total number of strings: 36.