Antonio Andrade Guitar Duo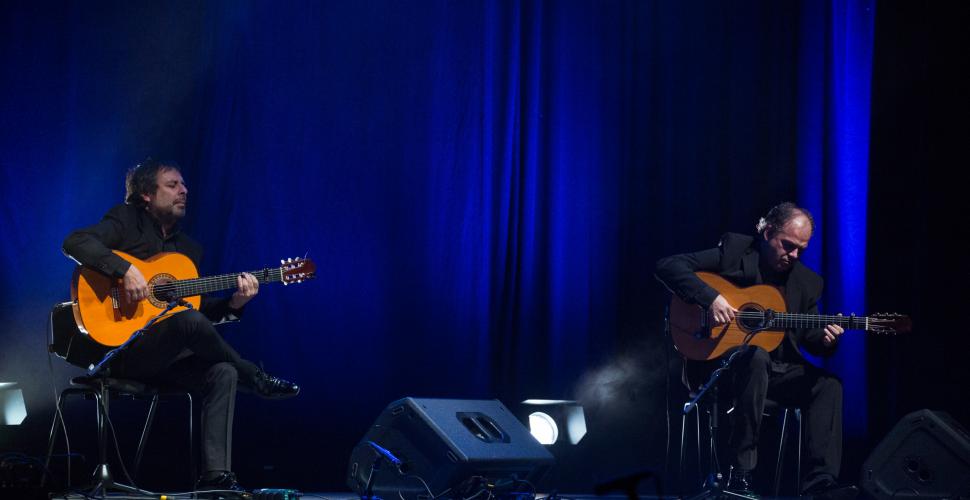 Thursday 2. September 2021
Antonio Andrade Guitar Duo
Throughout his long worldwide career as a successful flamenco guitarist, Antonio Andrade has written countless flamenco productions, mainly for dance.
With his 'Antonio Andrade Duo' he presents the great diversity in flamenco guitar playing, and for the occasion he brings with him Javier Leal. Antonio Andrade comes from Seville, one of the Andalusian cities with a long tradition of flamenco.
Raised in an "aficionados" family (flamenco lovers), this ancient musical tradition has become a big part of his life, especially influenced by his uncle - the legend Jose Menese. As a guitarist, Andrade has worked with well-known artists such as Javier Barón, Israel Galván, Antonio "El Pipa", Javier Cruz, "La Lupi" and many more, who have all had a great influence on Andrade and gained him broad experience. Together with Úrsula Moreno, he founded «Companía Flamenca Antonio Andrade in 2001, which has become a highly acclaimed flamenco company.
Line-up: 
Antonio Andrade - Gitar
Javier Leal – Gitar