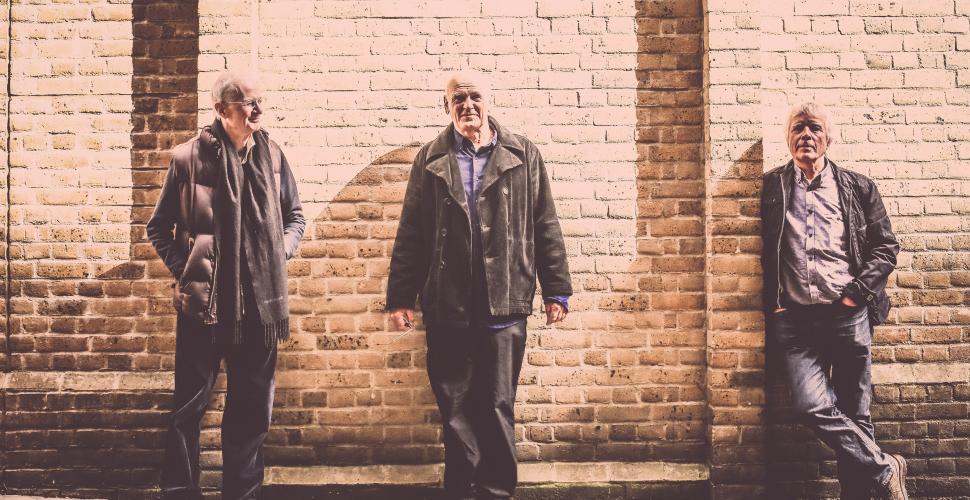 We follow the advice from the authorities and the National Institute of Public Health over the summer, and hope to be able to expand the capacity in the autumn.
The term "legendary" is perhaps used a little too often - and not always about bands and artists who fully deserve it. But Van der Graaf Generator are legends in their field - a real cult band in prog rock, with a creative and picky career that spans 50 years. They may never have become the big rock stars, but are all the more loved by everyone who has dived into their records and concerts.
Van der Graaf Generator 2020 is Peter Hammill (vocals, guitars, keyboards), Hugh Banton (organ, bass) and Guy Evans (drums, percussion), who have all been with the band since childhood. They made a number of classic LPs in the first half of the 70's, including The Least We Can Do Is Wave to Each Other, H to He Who Am the Only One and Pawn Hearts. Their music was both complex and driving, and constitute some of the highlights of art rock from this decade.
The band later went through several changes, and was finally disbanded in 1978. Only in 2005 came a long-awaited comeback, with both live gigs and the new album Present. Van der Graaf Generator was hailed by both young and older fans, and has remained a source of inspiration for many bands that have emerged later.
Today, the progressive music scene is both large and spacious, with room for many expressions. It probably suits this creative trio well, since they do not want to make a blueprint of the past, but rather use the original material as a foundation to create something new and alive. They continue to look ahead, and are happy to perform some forgotten gems from the catalogs of both Hammill and Van der Graaf Generator, in addition to older and newer classics.
On October 29, they will come to Cosmopolite. It should be set for a musical party night of the very rare - not least for the ever-growing fan base for progressive music here at home.