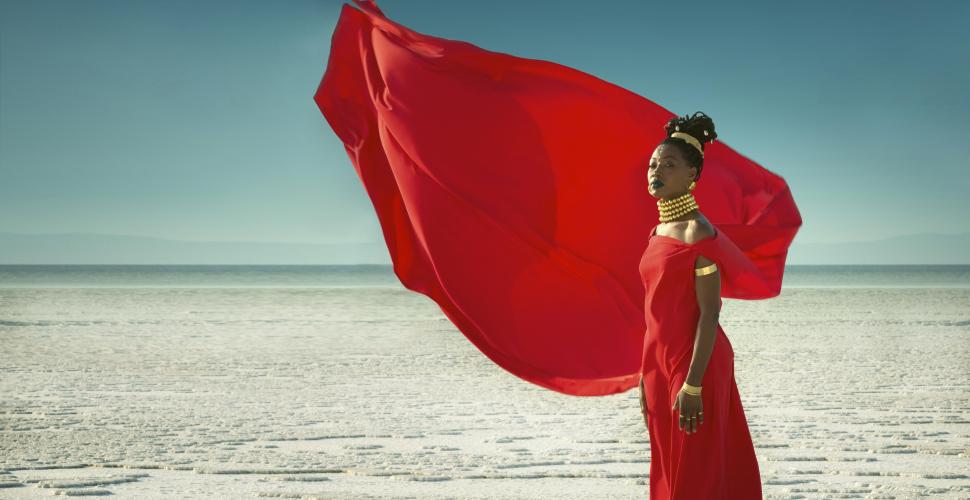 Saturday 4. December 2021
Hailed as one of the most vital standard-bearers of modern African music, Fatoumata Diawara takes her artistry to fresh and thrilling heights on her new album FENFO.
Boldly experimental yet respectful of her roots, it's a record that defines her as the voice of young African womanhood – proud of her heritage but with a vision that looks confidently to the future with a message that is universal.
Over the past decade, Fatoumata Diawara has established herself as one of the most interesting voices and vital mediators of modern African music. She takes her art to exciting new heights on her latest, critically acclaimed album "Fenfo", which earned a GRAMMY nomination.
Fatoumata is an important voice in many ways, and for a long time she has fought for the rights of women and children. During her career, she has also collaborated with big names such as Bobby Womack, Roberto Fonseca, Paul McCartney and Damon Albarn's American Express. In 2018 during Oslo World, she filled Cosmopolite to the brink and gave us an exceptional concert experience. We expect nothing less from her this time and look forward to presenting Fatoumata Diawara at Cosmopolite on December 04th, 2021!
The concert is sponsored by