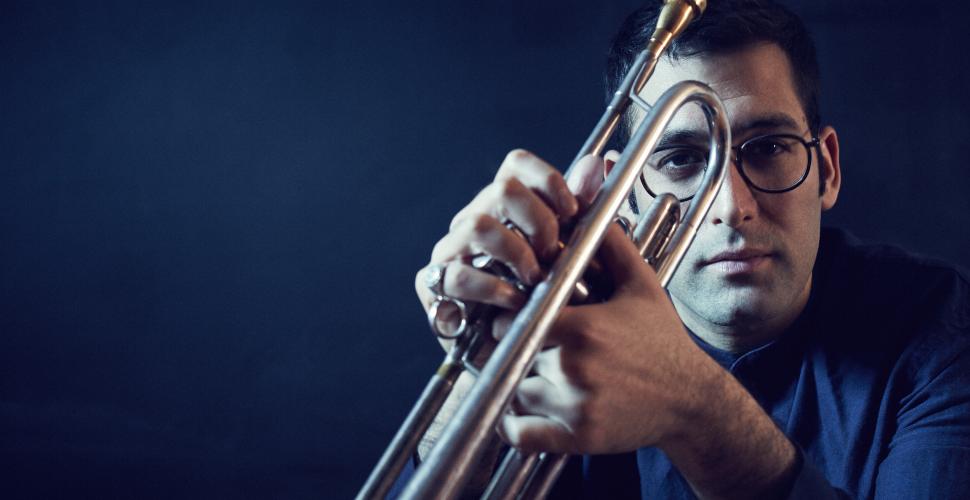 "Just because this album has a jazz focus doesn't mean his world-music background loses its place in his voice, a unique hybrid of the Middle East and Brooklyn" – DOWNBEAT MAGAZINE
Borochov first heard Sephardic music in his local synagogue and absorbed these 'maqams' (modes) of the greater Middle East and North Africa alongside a range of other musical influences, including the Mizrahi and Ashkenazi musical flavors that are his birthright.
"This synergetic quest is accomplished with great integrity, demonstrating in-depth knowledge only possible from one who has experienced these traditions firsthand." – JAZZ MAGAZINE
He began playing trumpet at the age of eleven and immersed himself in the discovery of jazz, inspired by the jazz trumpet lineage of Louis Armstrong, Clark Terry, Miles Davis, Kenny Dorham, Lee Morgan, and Booker Little through to Wynton Marsalis. Later, Itamar Borochov studied jazz in New York and attended Barry Harri's weekly workshops.
«Borochov plays contemporary jazz that's easy to enjoy» - NEW YORK TIMES
Line-up:
Itamar Borochov - trumpet
Rob Clearfield - piano
Amir Bar Akava - drums
Avri Borochov - double bass
This concert is in collaboration with the Embassy of Israel