Bill Frisell: Guitar in the Space Age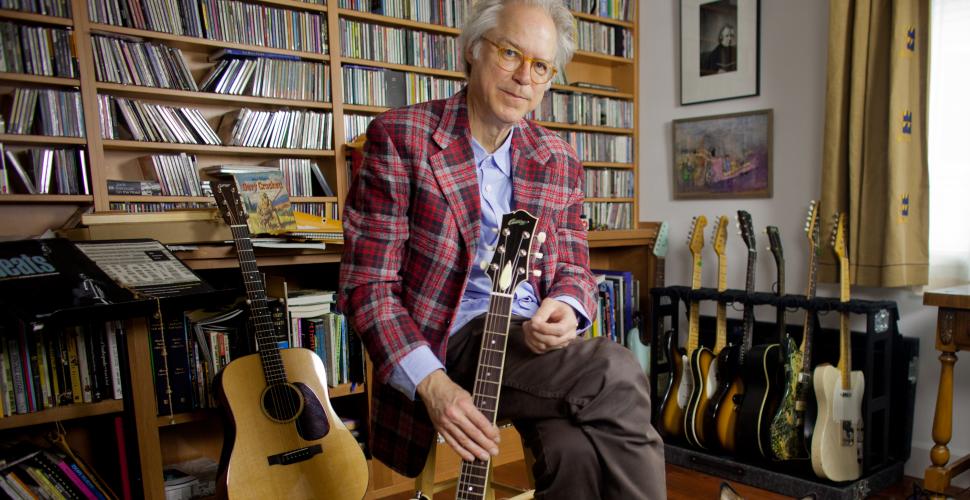 Thursday 13. November 2014
Bill Frisell: Guitar in the Space Age
Ledende jazzgitarist kommer til Oslo med sitt nye album "Guitar in the Space Age"
Sist Bill Frisell besøkte Cosmopolite var det med den flotte forestillingen "The Great Flood", der han fremførte sin egen musikk til en dokumentarfilm om den store flommen i Mississippi på 20-tallet. Denne gangen har han beveget seg nærmere vår egen tid, med nok en kjærlighetserklæring til den nordamerikanske musikkulturen.
"The Guitar in the Space Age" er fremfor alt en hyllest til den elektriske gitaren, fremført av en av vår tids fremste gitarister. Her går Frisell tilbake til musikken fra 40-, 50- og 60-tallet, der han utforsker og leker med referanser til størrelser som Speedy West og Jimmy Bryant, Charlie Christian, Merle Travis, Link Wray, Duane Eddy, Chet Atkins, Chuck Berry, Dick Dale, The Ventures, The Beach Boys, The Astronauts, The Wrecking Crew, og mange til.
Frisell har som vanlig med seg et stjernelag av musikere:
Bill Frisell - guitar
Greg Leisz - mandolin/pedal steel guitars
Tony Scherr - bass
Kenny Wollesen - drums
Leisz er selv en svært anerkjent gitarist, som bl.a. har spilt på plater med The Smashing Pumpkins, Emmylou Harris, Robert Plant, Beck, Joni Mitchell, Bruce Springsteen og Eric Clapton.
Bill Frisell har gjennom årene spilt sammen med en rekke av de største sangerne og musikerne i verden, der John Zorn, Elvis Costello, Ginger Baker, Rickie Lee Jones, John Scofield, Jan Garbarek, David Sylvian, Brian Eno og Bono bare er noen av samarbeidspartnerne. Albumet "Guitar in the Space Age" kommer til høsten, i god tid til en konsert vi på Cosmopolite ser svært frem til.
Se mer på hans hjemmeside her