Pendragon (Ny dato: TBA 2022)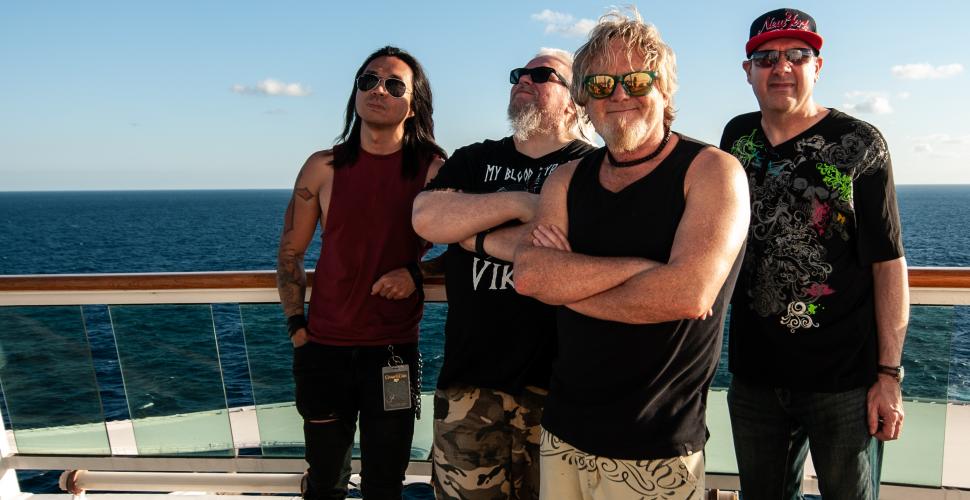 Pendragon (Ny dato: TBA 2022)
Etter 40 år som band, over 10 studioalbum, flere live album og DVDer har We Låve Rock Concert den STORE glede av å presentere PENDRAGON live in concert for første gang i Norge.
På grunn av virus situasjonen i England og resten av Europa har ikke PENDRAGON mulighet til å planlegge en turnè i April 2021. De måtte planlegge buss, hoteller, crew og begynne å øve nå for å være klare til konserter i april og pr. i dag får de ikke engang lov å møte hverandre og øve.
Dette er noe hverken vi som arrangører eller bandet kan noe for og vi gjør alle så godt vi kan i forhold til restriksjoner og regler i våre land.
Danmark, Sverige og WLRC (Norge) må samarbeide for å finne nye datoer til konserten med PENDRAGON. Slik det ser ut nå forsøker vi å få dette til i april-mai 2022. Vi vil offentliggjøre nye datoer så fort disse er klare.
Billetter som er kjøpt til 2020 og 2021 vil gjelde for konserten som blir satt opp i 2022. 
Vi må bare glede oss til verden blir normal igjen og så komme sterkere enn noensinne tilbake og gi dere masse flotte konsertopplevelser. Hold dere friske og raske og langt unna Covid-19 der ute.
mvh
Styret
WLR
Nick Barret sier følgende i en pressemelding:
Dear Everybody,
Having looked at the looming tour in April 2021, nothing has really changed sufficiently with finding a proper solution to playing live during the ongoing COVID 19 problem. We therefore regret to say that it is necessary for us to postpone the April 2021 tour, and in some cases the shows will be cancelled with a view to rebooking them wherever possible.
I've tried to wait as long as possible before making a decision but we would need to book tour buses and people would have to book time off work to do the tour right now and we cannot wait any longer.
This time I think we need to wait till we know we are in the clear before we put the new dates together, but I am thinking/hoping of late April/May 2022. [earlier is impossible as Clive is on tour with Arena Autumn 2021]
We will see how things look soon regarding the May/June and July 2021 shows, [Brazil, Chile, Winter's End, Canada and London]
But my hopes are not terribly high for the May shows.
ok - hope we can get to play soon!
cheers
Nick
Vi vet det er lenge å vente, men vi håper så inderlig at dere ønsker å vente sammen med oss.
Alle billetter kjøpt til konserten i 2020 og 2021 blir gyldige på den nye datoen i 2022.
Dersom datoen ikke skulle passe og du ønsker en refusjon på ditt kjøp ta kontakt med Ticketmaster her:
https://help.ticketmaster.no/hc/no/articles/360006644513-Avlyst-flyttet-arrangement
(NB! Grunnet stor pågang hos Ticketmaster kan responstiden være litt lengre enn normal.)
Frist for å hente ut refusjon er 16.02.2021 
Vi beklager ulempen dette medfører vårt publikum!
Ta vare på hverandre og ha en riktig fin jul.