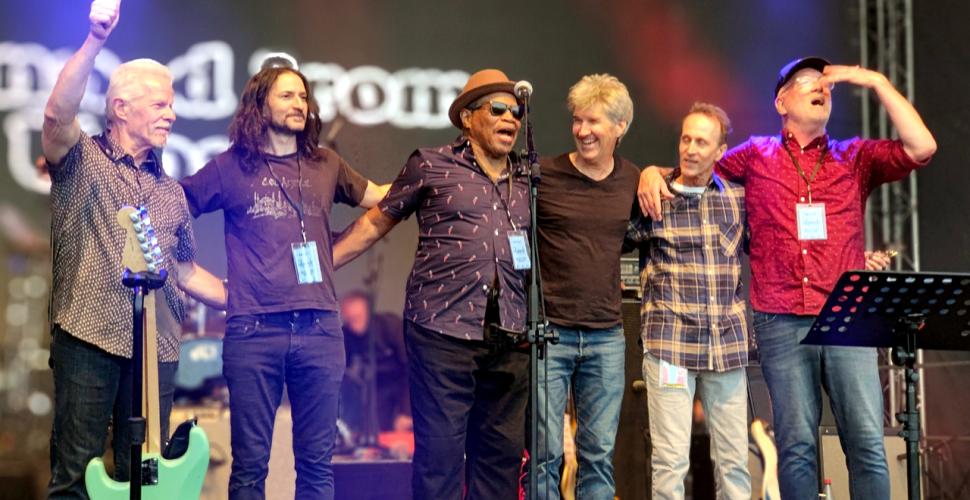 Frank Zappas musikere til Oslo
Endelig inviterer Zappa Union til en festaften igjen.

Og hvilken aften! Etter braksuksessen på Zappanalen i Tyskland 2023, kommer
Banned From Utopia til Norge og Oslo 7. mars 2024. Nå står Cosmopolite for tur.

Bandet startet i 1994 har i hovedsak bestått av musikere fra Frank Zappas band.
Dagens Banned From Utopia består bla. av Zappas mest brukte musikere gjennom hele 1980-tallet. Og for et band:

Robert Martin - Sang, Tangenter, Saksofon, Valt Horn (Zappa, 1981-1988)
Chad Wackerman – Trommer (Zappa, 1981-1988)
Scott Thunes – Bass, Sang (Zappa, 1981-1988)
Ray White – Sang, Gitar (Zappa, 1976-1977, 1980 -1984)
Robbie Seahag Mangano – Gitar, Sang (GrandMothers of Invention, Tom Morello, Sean Lennon, Rickie Lee Jones)
Jamie Kime – Guitar (Zappa Plays Zappa, Malford Milligan, Jewel, Dr. John)

Opplev Frank Zappas musikere som gjennom krevende auditions ble håndplukket av sjefen sjøl, spille og fremføre musikken slik den skal spilles – med autentisitet. Kanskje blir det et gjenhør med låter som Montana, Bamboozled By Love, Doreen, The Black Page #2, Marqueson's Chicken eller hva med Zomby Woof? Uansett denne besetningen er i stand til å gjøre Anything, Anytime, Anyplace, For No Reason At All til virkelighet.