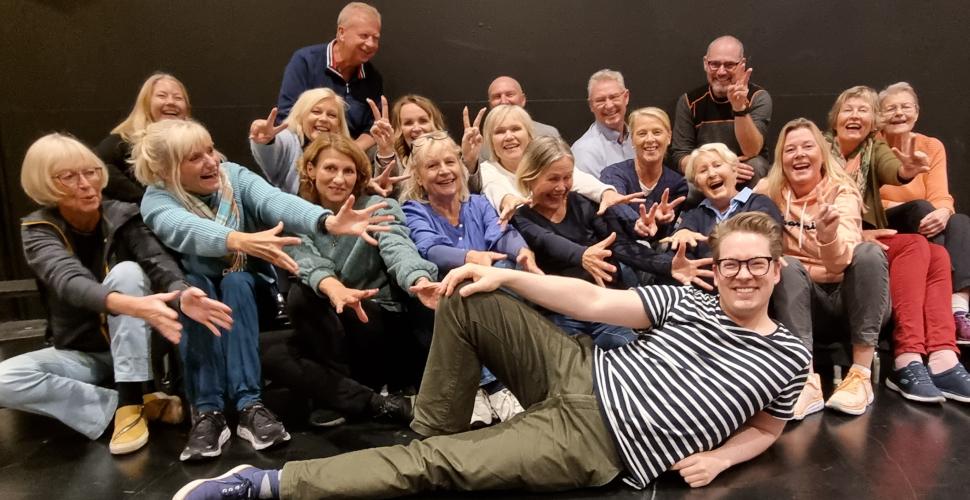 Østensjøsangernes jubileumskonsert med band!
Østensjøsangerne feirer sine første 25 pluss ett covid år med en heidundrende konsert!

Dette er tredje gang vi skal fylle salen, og vi har kjente musikere og artister med oss på scenen.

Du kan kose deg i salen med venner og et glass eller to, mens vi fremfører gjenkjennelige stykker fra repertoaret vårt.

Det blir musicals, kjære norske sanger og nydelig trøkk fra bandet vårt, Number Seven Deli. Vi nevner Anthem fra Chess, Phantom of the opera, en Abba medley og mye mer. Noen norske svisker vil du også få høre - alt med høy allsang-faktor.

Kapellmester er Åge Reite og dirigenten vår Simon-André Jacobsen vil lose oss igjennom repertoaret - og vi har alle skikkelig glimt i øyet!