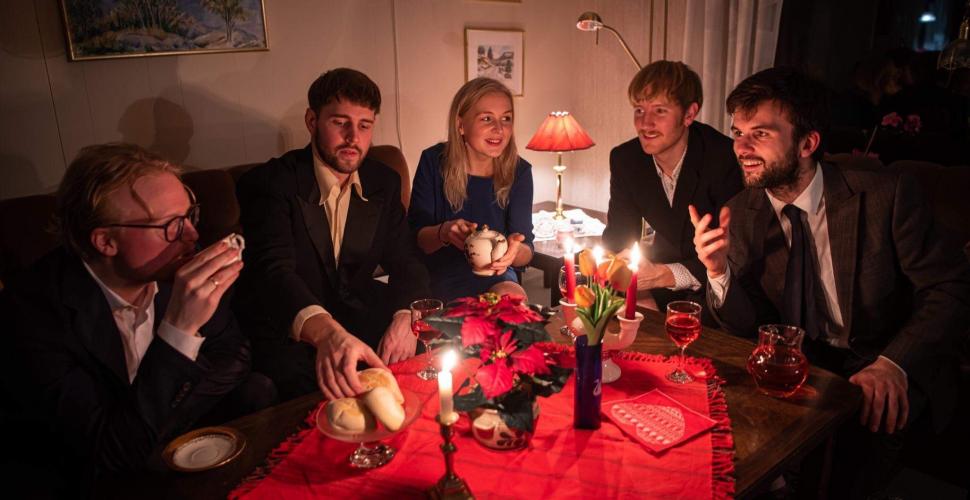 Jul på sunnmørsk har blitt et prosjekt for alle - langt i fra bare sunnmøringer. Et band som oser av spilleglede og overskudd, ledet av en nydelig stemme.
Jul på Sunnmørk har tatt for seg den fineste amerikanske julemusikken og gjendiktet tekstene til sunnmørsdialekt. På sunnmørsk blir «Let it snow, let it snow, let it snow» til «Det ekje snøv, det e sludd, det e regn,». Og «Walking in a winter wonderland» har fått tittelen «Julestemning veks ikkje på tre». Det blir swing, humor og halsbrekkende improvisasjoner, men også fintfølende og stemningsfull julemusikk.

Bandet ga ut platen «Jul på Sunnmørsk» i 2018, som ble omtalt som «the best Christmas jazz record this side of the millennium» av siden records.christmas.


Siril Malmedal Hauge - vokal, Sondre Ferstad - munnspill, Kjetil Jerve - piano, Martin Morland - bass, Henrik Lødøen - trommer.