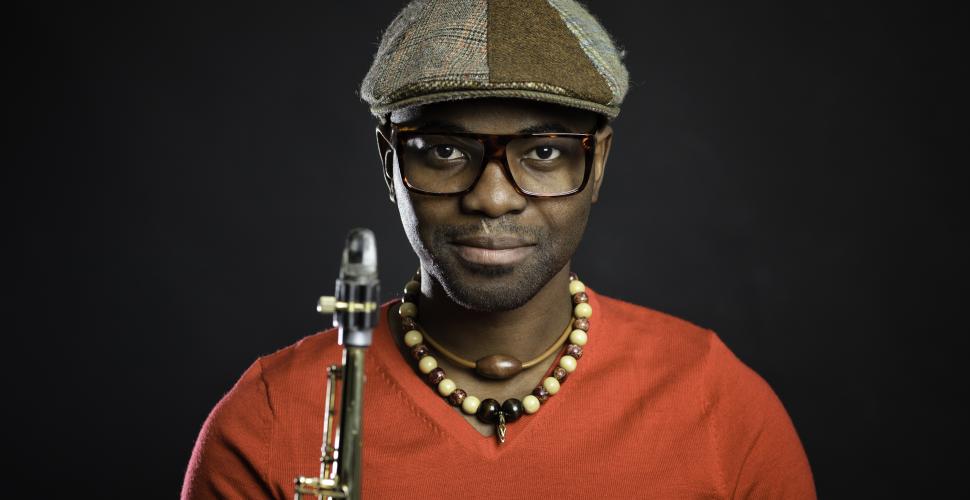 Saturday 24. October 2020
An elegant and playful saxophone tone connected with outward-looking musical energy, which can sometimes give associations to American greats despite: The roots are still deeply rooted in African tradition and rhythm. Call it world jazz, fusion or African jazz, the result is exciting anyway.
Award-winning saxophonist Ivan Mazuze  combines jazz with African plyrhythms. The result is a playful and characteristic soundscape with elements of modern Nordic jazz.
"With a core band consisting of Olga Konkova on keyboards, Per Mathisen on bass and Raciel Torres on drums, the party is in the very best hands - hands that ensure that musical doors with melodic and rhythmic roots in various corners of the world open" - Tor Hammero
Line up:
Ivan Mazuze: saxophones

Olga Konkova: piano

Jens Fossum: bass

Raciel Torres: drums