Georg Reiss release concert «Tárogató»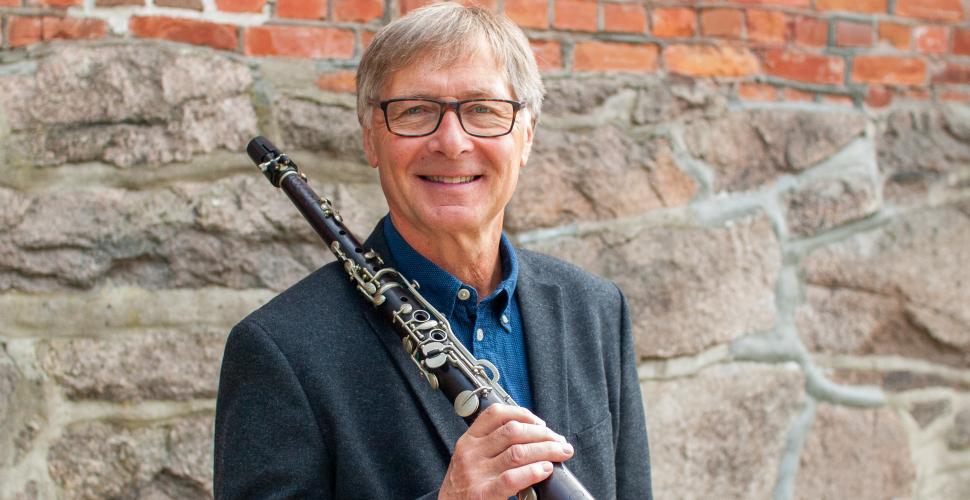 Georg Reiss release concert «Tárogató»
This is a release concert for Georg Reiss' new album "Tárogató".
With this CD release, Georg Reiss wants to open people's ears to the beautiful, but in Norway unknown wind instrument Tárogató. It is Hungary's national instrument, and can best be compared to a soprano saxophone in wood. The instrument is mostly used in Hungarian and Romanian traditional music, but Georg Reiss wants to show that the Tárogató can be used for much more than that.
The warm, dark and often slightly melancholic tone suits Norwegian folk music as well as tango or baroque music.
With him at the concert are pianist Ulf Nilsen, bassist Helge Ellingsen, accordionist Tom Karlsrud and the Metro Quartet.
As a freelance clarinetist and saxophonist, Georg Reiss has shaped the Norwegian music scene for 40 years. He has a penchant for immersing himself in music genres where the clarinet is dominant: Gypsies, jazz, klezmer and folk music. He regularly plays with Gjertrud's Gypsy Orchestra, Magnolia Jazzband and Ophelia Ragtime Orchestra. His own orchestra Streif was out early to draw inspiration from Norwegian folk music, and recorded the album "Trollfugl" live on Cosmopolite in 2000.
Georg Reiss is one of the few outside Hungary / Romania who plays Tárogató. He has used the instrument in several recordings with Gjertrud's Gypsy Orchestra and in the music for the TV series Blåfjell, but this is the first CD release that is entirely dedicated to Tárogató.
  "I have always wanted to find the ultimate instrument that can express what I want to say, and that can become part of my identity. The clarinet and saxophone must have apologized to me, when I heard Tárogató for the first time I heard my own voice. It was like seeing your own reflection for the first time, something completely new, but at the same time familiar ». G.R.
Line-up:
Georg Reiss, t

á

rogat

ó

Ulf Nilsen, grand piano

Helge Ellingsen, bass

Tom Karlsrud, accordion 

Bjarne Magnus Jensen, violin

Ida Kristine Hansen, violin

Gunnhild Nordahl, viola

Jan Clemens Carlsen, cello