Oslo International Rumi Festival 2018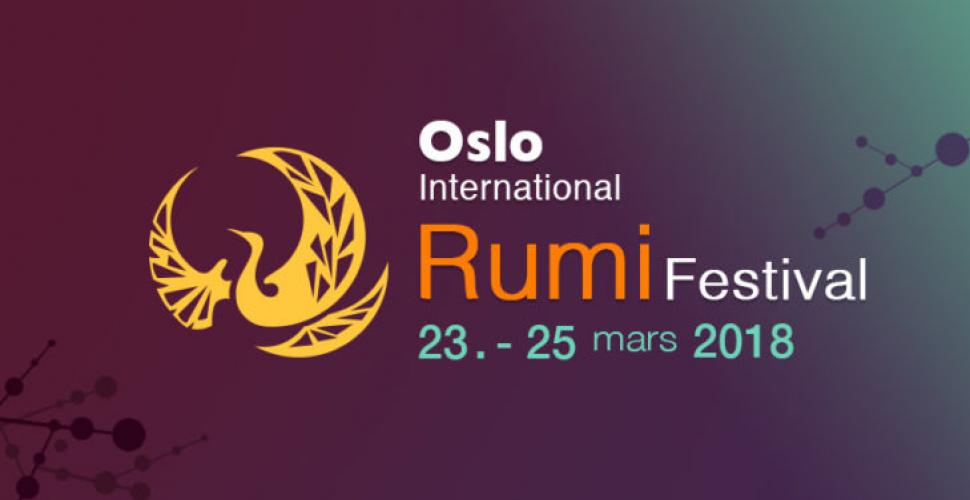 Oslo International Rumi Festival
Oslo International Rumi Festival 2018
Rumifestivalen presenterer høy kvalitet, og på søndagen kan du blant annet få med deg "Persian Side of Jazz"
PROGRAM:
with Roy Smila, Refael Ben-Zichry, and Gad Tidhar
20:30 - Maran Mirarab Band - "Persian Side of Jazz"
with Mahan Mirarab, Golnar Shahyar, Amir Wahba, Haggai Cohen Milo
The tenth Rumi Festival focuses on "family" – as we celebrate the tenth anniversary of our festival we are using this year as a family reunion of sorts, expecting guests from previous years. We welcome all of you, old and new, as members of our Rumi Family.
In 2018 Oslo International Rumi Festival welcomes you to concerts, theatre performance, and poetic reflections. This year we celebrate with our family and warm ourselves in the heat of that family feeling.
We are thinking over our past and dreaming of our future. We are hosting a space that creates a cozy environment in the midst of a harsh winter. Here different cultures, traditions and art forms meet. Join us. We'd like to introduce you to our family. We'd like to welcome you into the fold.
19:00 - Faran
Faran Ensemble were our guests at the Home-themed festival of 2017. Last year's concert was exciting and vibrant and we can't wait to welcome them back!
Faran Ensemble was formed in 2009 by three musicians sharing similar musical vibes and values, who decided to embark together on a spiritual quest. Their instruments belong to the ancient traditions of the east, allowing the musicians to combine mystical sounds with modern influences.
Performers: Roy Smila (kamancheh), Refael Ben-Zichry (percussion), and Gad Tidhar (oud).
20:30 - Maran Mirarab Band - "Persian Side of Jazz"
We are thrilled to be joined once again by Mahan Mirarab. Mahan was with us last year as a member of Getak. This year he is bringing us more members of his musical family to introduce to our Rumi Festival family. His quartet, Mahan Mirarab Band – "Persian side of Jazz" will close the festival with a bang on Sunday night.
Mahan Mirarab is an Iranian guitarist/composer based in Vienna, Austria. He has spent years learning about Persian music and the indigenous sound and cultures of regions such as Arabic, African, Turkish, and Kurdish music, while refining his skills in jazz. Notably using fret-less guitar, he specializes in blending the oriental micro-tonal system with jazz. After moving to Europe in 2009, Mahab has become an acclaimed musician in European music scenes. He has participated in various projects in world and jazz music as a performer, as well as a composer/arranger for multiple film, theatre, and music bands.
He has since produced four albums; «Persian Side of Jazz», «Choub», «Sehrang», and the most recent one «Derakht», from his trio Golnar & Mahan.
Performers: Mahan Mirarab (guitar, fretless guitar, oud), Golnar Shahyar (voice, guitar, piano, percussion), Amir Wahba (percussion), Haggai Cohen Milo (bass)