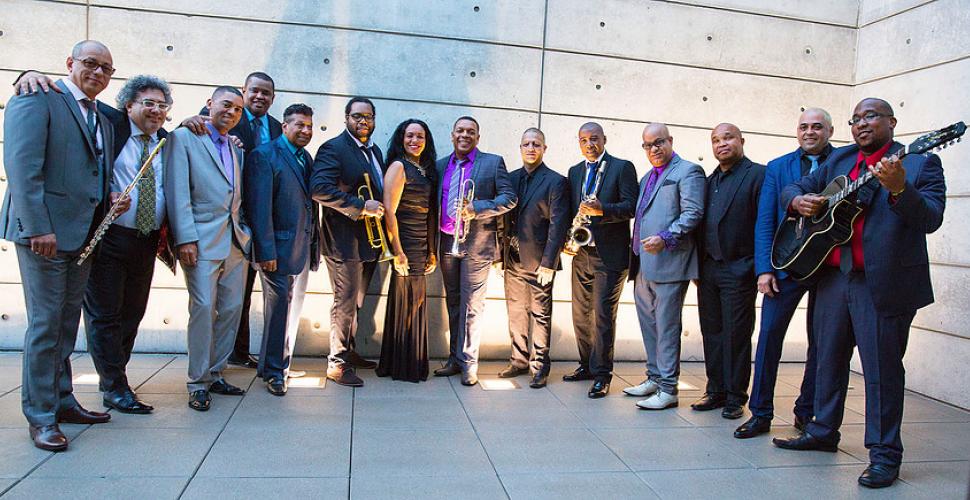 Velkommen til en helaftens salsafest med den anerkjente cubanske trompetisten Jesús Alemañy og hans 14-manns orkester Cubanismo! Kvelden starter med introkurs i cha cha cha etterfulgt av konsert og afterparty!
Vi ønsker velkommen til en magisk aften både for salsadansere og musikkelskere når dette 14-manns orkesteret inntar scenen natt til 1.mai.
Konserten er en del av en turné – som markerer 20 år som et av verdens førende verdensmusikkorkestere.
Grunnlegger av bandet, Jesús Alemañy, er en av vår tids mest respekterte cubanske musikere. Han ble født inn i en musikalsk familie på sekstitallet, og påvirkningene gjorde han til et vidunderbarn uten like. Allerede som 10-åring begynte han å studere trompet ved konservatoriet Guillermo Tomas de Guanabacoa med professorene Ramiro Reyes og Francisco Tomas (Paquito). Da Alemañy var 15 år ble han invitert til å spille med bandet «Sierra Maestra». Sammen reiste de verden rundt på turné – til Japan, Afrika, Europa og Latin-Amerika. Dette var starten på hans livslange karriere, og i 1995 ble Cubanismo etablert.
Bandets debut-album «Cubanismo» ble mer suksessfull enn forventet i Amerika, og nådde Billboard-listen i 1996. Deres seneste album «Greetings from Havana» ble nominert til hele to Grammy-awards, og kritikerne har alltid vist sin begeistring.
Program for kvelden:
Kl. 20.00 - 21.00 Introkurs i cha cha cha m/ Alexisstyle (partner ikke nødvendig)
Kl 21-21.30 dj Piedra & Dj JP
KL21.30-23.00 CUBANISIMO LIVE
Kl 23-02.00 dj Piedra & Dj JP

"Jesús Alemañy, a precise and charismatic trumpeter with the regal bearing of Miles Davis and the funky precise flow of Fats Navarro." (Village Voice)
"Cubanismo´s electrifying performance underscored the incredible depth of music that has sprung from Cuba this century." (Boston Herald)
"The band smokes like a fine cigar..." (Downbeat, March 1996)
Det er bare å glede seg til Cubanismo lager feststemning her på Cosmopolite!
Se deres hjemmeside