Femi Kuti & The Positive Force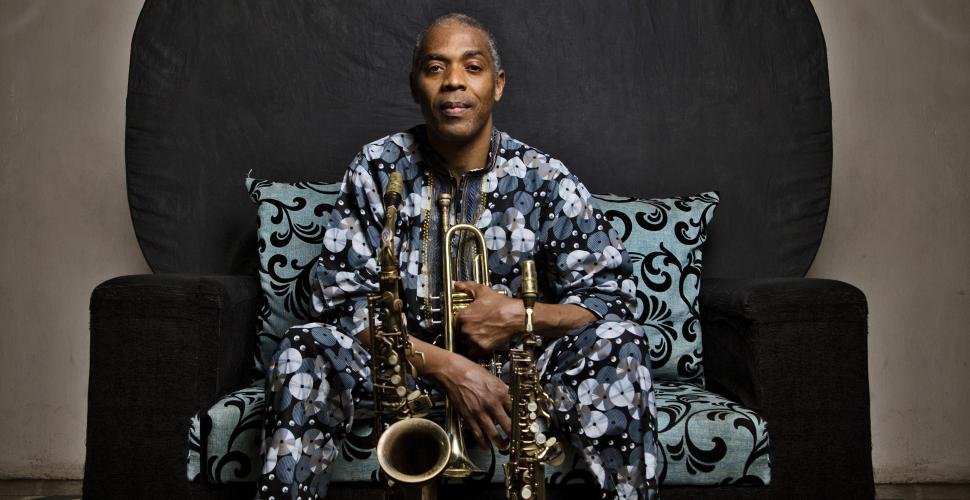 Femi Kuti &
The Positive Force
Vi er stolte og ydmyke over å kunne presentere en av Afrikas fremste artister, selve hjerte og sjel av moderne afrobeat!
Fela Kuti var kongen av afrobeat, Afrikas Bob Marley, James Brown, Curtis Mayfield og Marvin Gaye i samme person. På 80-tallet begynte sønnen hans å spille med, og i 1987 fikk han sitt eget band – The Positive Force. Nå har sønnen,Femi Kuti, overtatt tronen og hoffet, og er i dag en av verdensdelens fremste artister - selve hjerte å sjel av den moderne afrobeat.
Kontinuerlig i karrieren har Femi jobbet med å ekspandere sjangerbredden ved å tilføre hint av punk og hip-hop, samtidig som de har beholdt afrobeatens tradisjonelle røtter og politiske engasjement. Som talsmann for UNICEF's korstog for barns rettigheter og utdanning- og forebygging av HIV/AIDS, er Femi anerkjent som en leder og stor inspirasjon mot kolonial mentalitet og økonomiske vanskeligheter.
På albumet One People One World går Femi tilbake til musikkens afrikanske røtter. Hint av reggae, soul, R&B og andre tradisjonelle afrikanske elementer er med å tilføre dybde og kompleksitet. Selv sier han "On this album, I kept to my roots and let the music flow through me, without diluting it. I didn't think funk, or Afrobeat, or anything else. If you hear something in the melodies, it may be there, but as a composer, I surrendered to the higher forces that give me this gift to play music and let it flow out of me."
Vi er stolte og ydmyke over å kunne presentere en av vår tids største afrikanske musikere på Cosmopolite med fullt band og dansere torsdag 25.mars!